The United Chinese School Committees Association (Dong Zong) will launch a petition to oppose the teaching of khat (Jawi calligraphy) in vernacular schools.
Dong Zong chairperson Tan Tai Kim said the campaign will be supported by several Chinese associations, education boards, parent-teacher associations and alumni groups and also Tamil education groups.
Tan said the association respected Islamic culture and khat as well as efforts to foster racial ties.
However, he said the petition was being launched as based on "research by some scholars and literary experts", khat was used as a medium to spread of Islam and forcing it onto non-Muslim pupils was unconstitutional.
"Non-Muslim students being introduced to khat is not only unacceptable to the non-Muslim community but it also violates Article 12(3) of the Federal Constitution," he said in a statement today.
Article 12(3) reads, "No person shall be required to receive instruction in or to take part in any ceremony or act of worship of a religion other than his own".
Tan said Malaysia was a secular country and as such should be administered in a secular way.
"This is the Merdeka social contract which was supported by the various races. It is important to protect the interest of all races and ensure harmony," he said.
The petition will call for the Education Ministry to only retain the introduction of khat alongside Chinese and Tamil writings for the Standard 5 Bahasa Malaysia syllabus.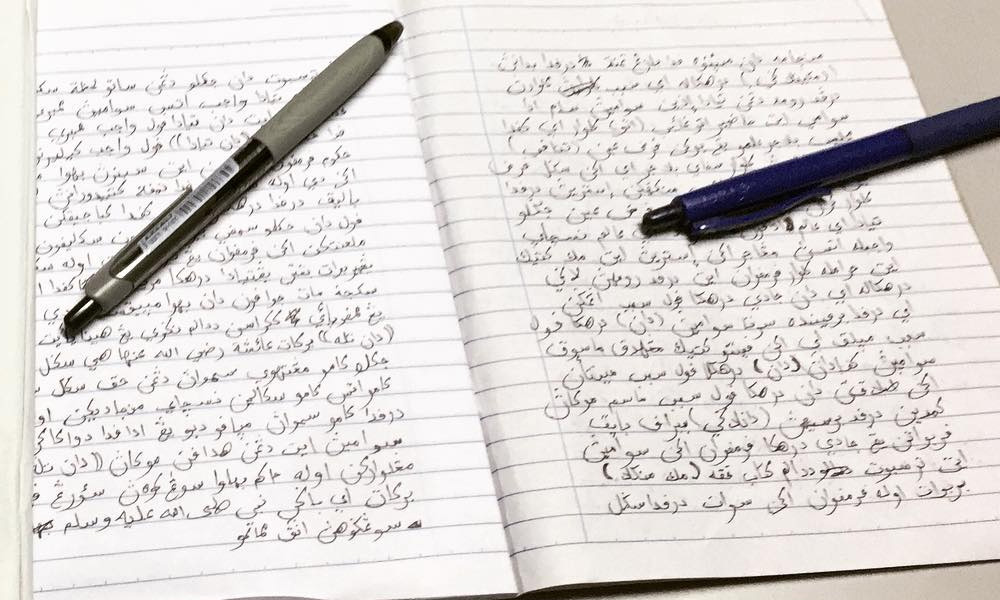 Pushback from the non-Malay community had forced the Education Ministry to revise its initial plan to introduce six pages of khat lessons in the Standard 4 Bahasa Malaysia textbook, It is now just three pages and the lessons would be optional.
Education Minister Maszlee Malik has denied that introducing khat was a form of Islamisation.
Proponents of khat point out that it is the calligraphic form of Jawi, which is an Arabic script adapted for the writing of Bahasa Malaysia.
Since it can function similarly as romanised text, the script can also be used for English.
One of khat's proponents, Lim Kit Siang, acknowledged the anxiety of the non-Malay communities but said there was also a need for them to adopt a wider perspective.
He also said Malaysians needed to get over their fear of each other.