Selangor's four non-Muslim state executive councillors had an audience with the state's ruler Sultan Sharafuddin Idris Shah at 11 am this morning.
Bernama reported that DAP's Teng Chang Khim, V Ganabatirau, Ng Sze Han and PKR's Hee Loy Sien were believed to be meeting the ruler over plans to amend state laws to allow for the unilateral conversion of minors to Islam.
The news agency reported that the four had requested for the audience on July 25.
This was one day before Selangor Menteri Besar Amirudin Shari met with Pakatan Harapan state backbenchers on July 26 to inform them about the unilateral conversion amendment.
A source had told Malaysiakini that Amirudin told them the amendment was proposed by the Selangor Islamic Council (Mais) and had received royal support.
However, the source said a majority of the assemblypersons had opposed the amendment and asked Amirudin to explain their stand to the sultan.
Amirudin reportedly expressed reluctance to take the matter back to the palace saying it was "decided".
Bernama reported Ganabatirau as saying an official statement on the meeting with the sultan would be issued later today.
Amirudin (below) is also set to meet with Harapan state leaders at his official residence this evening and will have a dinner function with Selangor PKR tonight.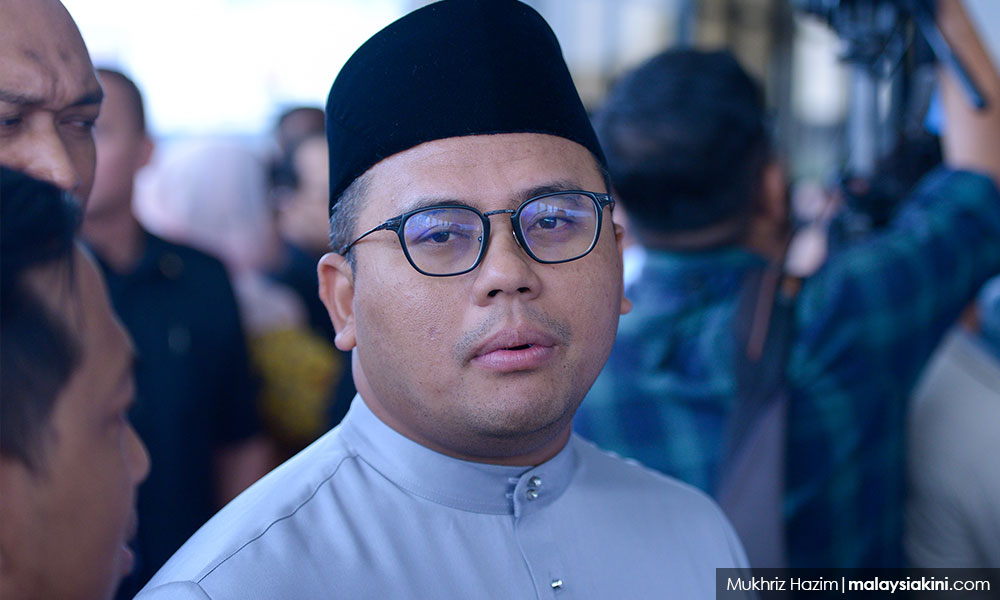 At present, the Selangor enactment reads that those below 18 must obtain the consent of his or her "mother and father" before embracing Islam. The amendment seeks to change this to "mother or father."
The Bahasa Malaysia version of the Federal Constitution also refers to "mother or father" with regard to consent for conversion.
However, the Federal Court made a landmark ruling last year that the constitution should not be interpreted literally, and that the consent of both parents is needed before minors can be converted.
Lawyers argued that this would mean that unless the apex court decision is challenged, any amendments in Selangor to allow for unilateral conversion would be invalid and unenforceable.
Amirudin's plans to table the bill, however, were hampered during the Selangor state assembly sitting last month.
Sources told Malaysiakini that state assembly speaker Ng Suee Lim declined to sign a document which would prioritise state government bills, therefore halting plans to table the amendment.
Ng then ended the sitting early after just two days, reportedly also to block the bill.
Ng denied this, saying he ended the sitting early in according with standing orders as all government agendas had been completed.
The episode has reportedly led to speculation that Amirudin's supporters are concocting efforts to get rid of the speaker.
This comes amid other speculation that efforts are also being made to oust the menteri besar.