Conversion of minors - DAP reiterates consent from both parents a must
DAP secretary-general Lim Guan Eng has stressed that his party's stand on the conversion of minors to Islam is that it can only be made with the consent of both parents.
"Our stand is very clear. We adhere to the Federal Constitution and the Federal Court's ruling where the conversion of a minor must be agreed to by both parents," he told the media at Kuala Lumpur today.
"We must respect the protection given (to the minors as enshrined in) the Federal Constitution," he said.
Lim was responding to a question raised on a potential political storm brewing in the Selangor state legislative assembly where Speaker Ng Suee Lim was said to have blocked a unilateral conversion bill from being tabled for debate.
Lim dismissed speculation that Ng faced a risk of being removed as speaker.
"There is no such speculation. Definitely, we will defend our speaker in Selangor. There is no problem at all," he said.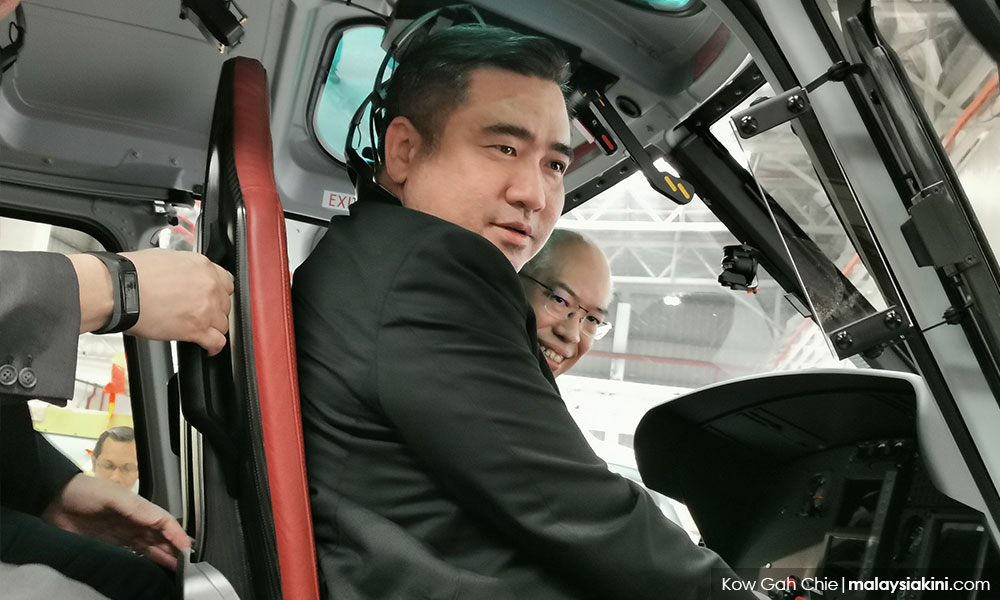 Meanwhile, the DAP national organising secretary Anthony Loke (above) declined to comment on this issue.
"You ask the Selangor leaders. I'm not part of the Selangor assembly, so I don't know what happened there," stressed Loke when he attended an event in Subang Jaya today.
He said the issue will be handled by the Selangor DAP leaders.
Loke also refused to tell whether the cabinet meeting yesterday discussed the controversial khat issue.
"As you know, a cabinet meeting is secret. I can't reveal anything that is discussed in the meeting," he smiled.
The controversy over the khat issue reached feverish heights, as Chinese and Tamil education groups have urged for khat, which involves six out of 160 pages in the Bahasa Malaysia textbook, and to be imposed on Standard 4 students in 2020, to be postponed.