Yesterday, Malaysiakini cited a report by The Star, which initially quoted Inspector-General of Police Abdul Hamid Bador as saying that the Attorney-General's Chambers would decide whether Economic Affairs Minister Azmin Ali needs to be arrested over a sex video.
Hamid had reportedly uttered the remarks at a press conference in Malacca. Malaysiakini does not have a reporter based in the state for day-to-day reporting.
It has come to the portal's attention that yesterday's report was inaccurate and The Star had likewise amended their report late last night.
A recording of the press conference Malaysiakini had obtained showed that the police chief was asked if Azmin would be arrested if there was evidence against him.
Hamid responded by saying: "His (Azmin's) statement has already been taken, it was taken during the early stages."
He then said it would be up to the AGC to decide whether to take further action.
Meanwhile, in the same press conference, Hamid also defended the police's detention of Perak PKR chief Farhash Wafa Salvador Rizal Mubarak as being the "lawful" right of the investigation team.
"I will not allow them (police) to act as they wish and oppress people," he added, saying it was his goal as the police chief to stop unfair practices.
He said Farhash's complaints that his arrest was unfair was merely a political statement.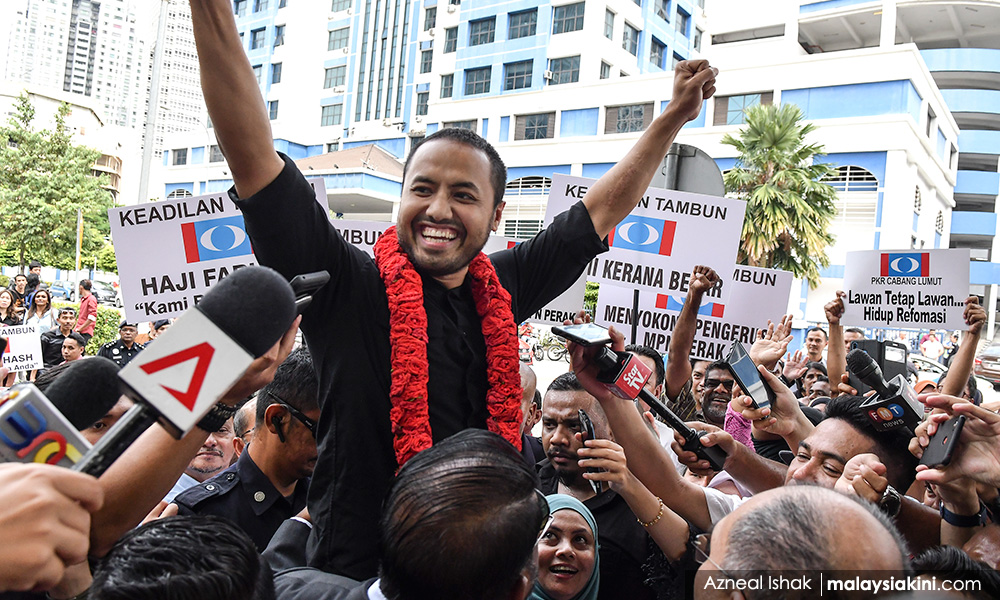 Hamid also said during the press conference that he had lodged a police report against Umno supreme council member Lokman Noor Adam, who had called him a liar in connection with the sex video probe.
Last week, the police chief said Cybersecurity Malaysia found that while the video was authentic, the facial recognition process had failed to link the minister to the video depicting two men indulging in sexual acts.
However, Lokman claimed that Indonesian experts he hired used Error Level Analysis (ELA) to confirm that the two men were Azmin and Haziq Abdullah Abdul Aziz.
Haziq is the former Santubong PKR Youth chief who claimed that he and Azmin were the two individuals in the video.
Farhash and Haziq were released on police bail on Tuesday afternoon. The pair was among several individuals detained in connection with the clip's circulation.
Hamid had also claimed that a political leader was behind a plot to tarnish the reputation of the minister and that hundreds of thousands of ringgit had been spent to produce the video.