ADUN SPEAKS | I refer to Bersatu supreme council member Rais Hussin's piece "For good governance, not a never-ending 'Game of Thrones'" published in Malaysiakini on July 19.
The thrust of his argument is that Economic Affairs Minister Mohamed Azmin Ali is "taking the charge of the light brigade" against PKR president Anwar Ibrahim.
This assertion is erroneous, bordering on malicious. Firstly, all Azmin has done is to defend himself against vicious slander following the scripted release of a sex video.
To quote the inspector-general of police, it was perpetrated by an "evil pact" with the sole intention to humiliate. Since when is defending oneself against malicious criminal humiliation an act of political sabotage?
Public feedback following the release of the video clearly shows that Malaysians are disgusted with gutter politics. The measure of good politicians is in their delivery of public services, not how much of the dirt thrown by their opponents sticks.
And the people want the perpetrators of such insidious crimes to be brought to book. To quote the IGP again, it is a sheer waste of public resources when there are more pressing issues at stake.
Of all people, Rais (photo) himself should have been more empathetic towards victims of political smear campaigns.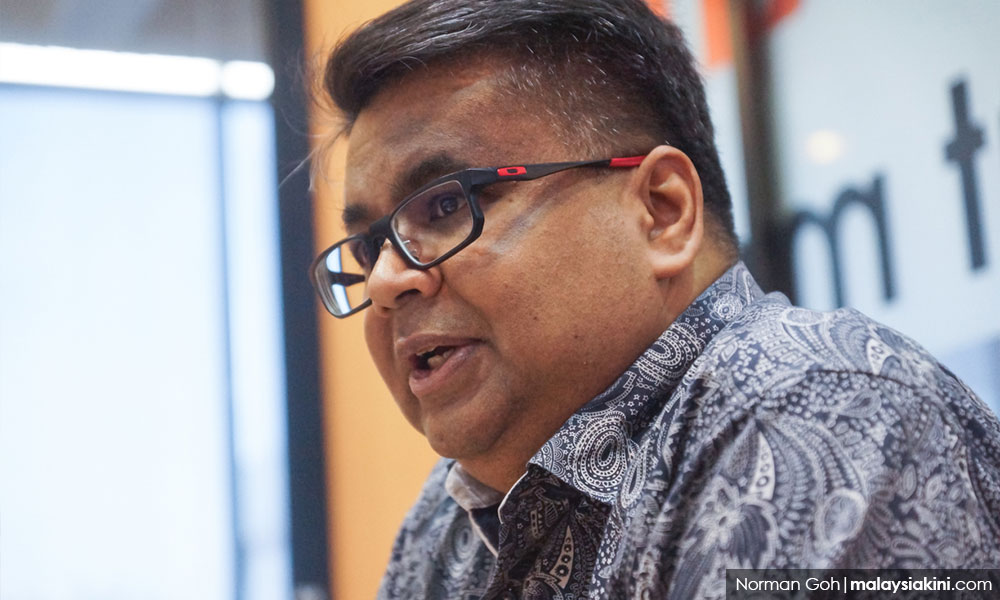 Last month, when a video alleging Rais' role as a broker for deals with several ministries went viral, his fellow Pakatan Harapan comrades stood by him.
As Rais had rubbished the video as a hatchet job, Harapan leaders took it in good faith. As politicians, we know how hurtful it can be to have mud thrown by our opponents, especially for vile, baseless allegations.
Rais also mentions the possible return of ex-prime minister Najib Abdul Razak and his ilk if Harapan continues to be rocked by scandals. He is absolutely right.
There is fear that BN-Umno may make inroads in the 15th general election if we rest on our laurels and spend too much time politicking, instead of attending to the needs of the people.
Perhaps Rais should not just focus on stopping Najib's re-entry into Putrajaya through the ballot box. 
Rais should also try to derail any attempts from Harapan to make overtures to Najib (photo) before the next general election, as this will allow the former prime minister to extend his sphere of influence to Putrajaya.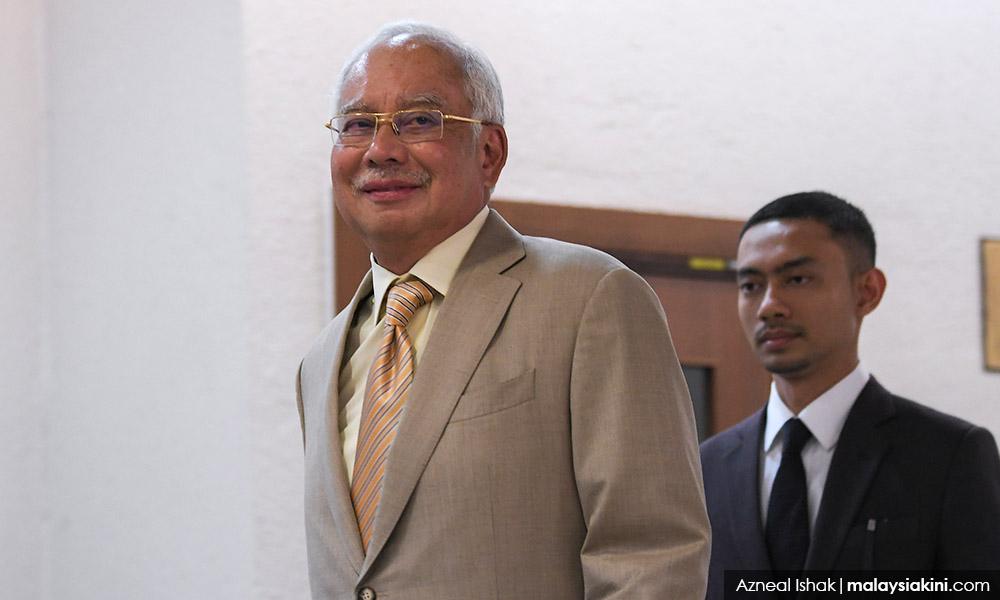 Not only should Rais not be party to such covert attempts, but he should stop it with the same fervour as he would in ensuring Harapan retains Putrajaya come GE15.
That is why we cannot allow distractions, what more gutter politics, to steer us away from ensuring economic stability to draw foreign investments and ensure sustainable growth in our GLCs.
Do we sit back and watch as gutter politics engulf this nation? Or do we stand up for what is right, even if it means stepping on a few toes? 
It doesn't take a genius to know that a leader with moral courage will find it easier to engage with civil servants, GLC heads and investors than someone preoccupied with hatching one sinister political plot after another.
On the point of Azmin's performance as the Selangor menteri besar for four years since 2014, publicly available information shows the state received RM24.7 billion in investments in 2018, more than double the RM10.1 billion injection posted in 2017. 
Selangor's contribution to the national GDP had increased from 22.7 percent in 2016 to 23 percent the following year. It is baffling why Rais had not been able to look up such economic indicators in the age of the Internet. 
Hopefully, it is not because he is busy playing, to quote Rais himself, the "one-upmanship Game of Thrones" on who will lead Malaysia.
---
MUHAMMAD HILMAN IDHAM is the state assemblyperson for Gombak Setia, and the political secretary to Economic Affairs Minister Mohamed Azmin Ali.
The views expressed here are those of the author/contributor and do not necessarily represent the views of Malaysiakini.