Recognition for native customary land rights (NCR) is a mandatory component for palm oil plantations complying with Malaysian Sustainable Palm Oil (MSPO) standards, said Primary Industries Minister Teresa Kok.
This followed the environmental NGO Sahabat Alam Malaysia's (SAM) rebuke that NRC land is still being encroached by large palm oil companies in Sarawak, and she must know the difference between the situation in Peninsular Malaysia and Sarawak before supporting the palm oil industries.
MSPO certification is due to become mandatory for Malaysian palm oil producers by the end of the year.
In response to SAM's criticism, Kok pointed to Principle 3 of the MSPO that specifies requirements related to NCR.
"I would like to reiterate that it is mandatory for companies registered under MSPO to recognise land use rights and native customary land rights.
"In addition, all entities going for MSPO certification shall have in place, an appropriate conflict and dispute resolution process which has been accepted by all concerned stakeholders.
"If there are, or have been disputes, documented proof of legal acquisition of land title and fair compensation that have been or are being made to previous owners and occupants will be made available.
"The documented proof of legal acquisition of land title and fair compensation should be accepted with free prior informed consent," she said in a statement today.
These rules are applicable to Sabah and Sarawak, as well as Peninsular Malaysia, Kok added.
Yesterday, SAM president Meenakshi Raman (below) said palm oil smallholders in Peninsular Malaysia under Felda are backed by NGOs, with the understanding that these plantations would not be expanded.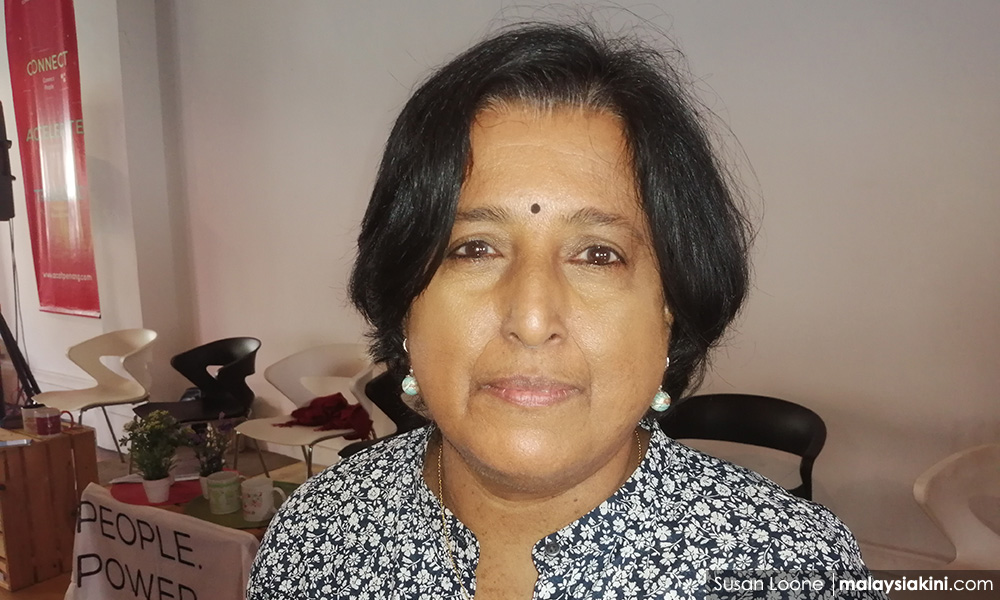 In contrast, there are still conflicts between indigenous peoples in Sarawak and large plantation companies – whether they produce oil palm or paper pulp.
"The NCR is recognised by courts, but it is not implemented on the ground.
"They (companies) consistently are not willing to acknowledge land rights are being violated.
"In this context, when we talk about certification, how can it be sustainable when indigenous rights are systematically being violated," she had said.
The group also launched a publication yesterday that included case studies and analysis of NCR land being lost to large monoculture plantations. 
Malaysia and Indonesia - two of the world's largest palm oil producers – are currently under pressure from the European Union to shore up the palm oil industry's green credentials.
This is through a looming EU decision to exclude palm oil-derived biodiesel from counting towards the EU's renewable transport targets for national governments – a move that is likely to lead to fuel being phased out from the EU entirely.
The move is driven by concern that palm oil cultivation had led to excessive deforestation of forest, wetlands, and peatlands, even when compared to other vegetable oils.
In a report released in March, the European Commission said 45 percent of the expansion of palm oil production since 2008 led to the destruction of forests, wetlands or peatlands; compared to eight percent for soybeans and one percent for sunflowers and rapeseed.