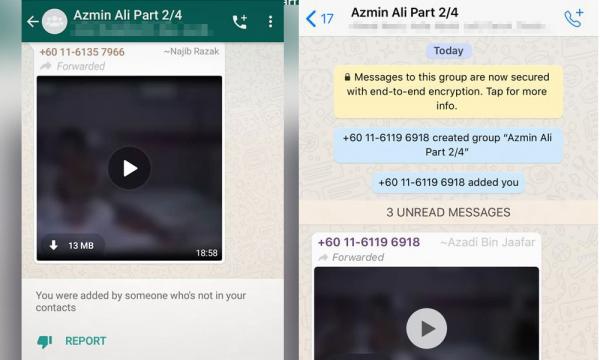 PKR assemblyperson grilled for 90 minutes over sex video
Police questioned a PKR state assemblyperson for more than an hour in relation to the sex video implicating Economic Affairs Minister Azmin Ali.
Federal CID director Huzir Mohammed said the 34-year-old politician's statement was recorded from 10am to 11.30am at the Bukit Aman police headquarters in Kuala Lumpur this morning...
To read the rest of the article, you need an active subscription plan. Your subscription expired on .
Renew Subscription