PAC REPORT | Former Customs Department director-general Subromaniam Tholasy (above) said his department wilfully delayed processing GST refund claims because they were concerned about the lack of funds to pay off the claims.
"I admit there were delays. We did not want to process quickly because if we processed quickly and we approved (the refund), the taxpayers can see in the system.
"Our (system) is very transparent. They can see, 'Ha, Customs has approved. Where is the money?' When there is actually no money," Subromaniam said.
He said this during his third witness testimony to the Public Accounts Committee (PAC) in March this year.
"Of course we have internal requisitions to the chief accountant which I will submit," he added.
However, Subang MP Wong Chen (below) warned Subromaniam about implicating his entire department through his admission of delaying the refund process wilfully.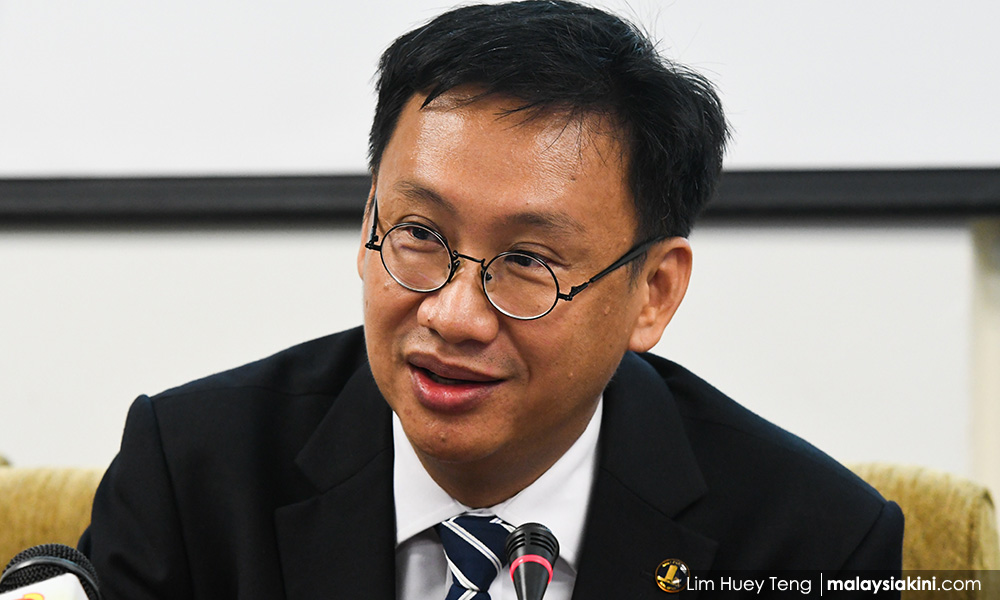 "Let me just warn you what you are saying because you are implicating your entire department of wilfully not paying, not processing because the federal government got no money to pay.
"Be careful what you answer here because it is recorded in the Hansard.
"You are saying that your department is efficient, you can process but because the Finance Ministry or the prime minister last time told you don't pay, you just don't pay.
"This is not what we want to hear about civil service integrity. Do you understand?
"If you want to proceed to answer questions with this kind of tone, I mean you need to be aware this is fully recorded. There will be a problem later, I am sure. So, please continue," Wong said.
Subromaniam explained that the Customs Department could process up to four months, on average, of refund claims back during the implementation of GST.
As the GST has been repealed for about nine months at the time of his testimony to the PAC, he said they have nine months worth of claims which have yet to be processed.
"I don't have to hide anything. I think it is a known fact that when there is no money in the fund, and when there is a lack of funds, we cannot (pay the claims).
"We have requested for funds, but we are still tight," Subromaniam said.
Regardless, now that there are sufficient funds, he has instructed for the process to be expedited, he said.
He also explained that of the RM19.47 billion, only RM1.41 billion was verified as legitimate claims that were delayed as of June 5 last year.
Subromaniam retired as the Customs Department director-general in March this year.