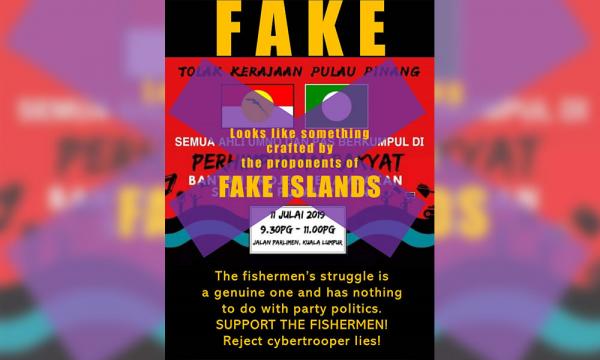 Posters of fisherfolk protest marred with Umno, PAS logos
Organisers of the protest by fisherfolk against the Penang South Reclamation in Parliament tomorrow are up in arms over the tampering of their e-flyers promoting the event.
Penang Forum's Khoo Salma Nasution said the e-flyers were found tampered with the addition of PAS and Umno's logos.
Suspecting it is the work of "cybertroopers", Salma said the tarnished posters appeared like they were done by proponents of the artificial islands...
To read the rest of the article, you need an active subscription plan. Your subscription expired on .
Renew Subscription