The Electoral Reform Committee (ERC) said the electoral roll needs to be cleaned up before allowing the automatic registration of 18-year-old voters, so as to avoid "havoc." 
The Star reported ERC head Ab Rashid Ab Rahman as saying that failure to clean up the electoral roll will result in an inaccurate number of voters in certain constituencies.

"If we do not implement a proper system, there would be havoc (on the electoral roll) and certain constituencies may have a lot of voters, and others may have too small a number.
"There must be a massive exercise by the National Registration Department before automatic registration to make it easier for the public to update their MyKad address of residence for us to get the right numbers in each constituency.
"We can do it (implement automatic voter registration) in two years, and we have no choice but to do it before the next general election," he said. 
The Star also quoted Election Commission chairperson Azhar Azizan Harun as saying that it is important for automatic registration to only recognise addresses on voters' MyKads.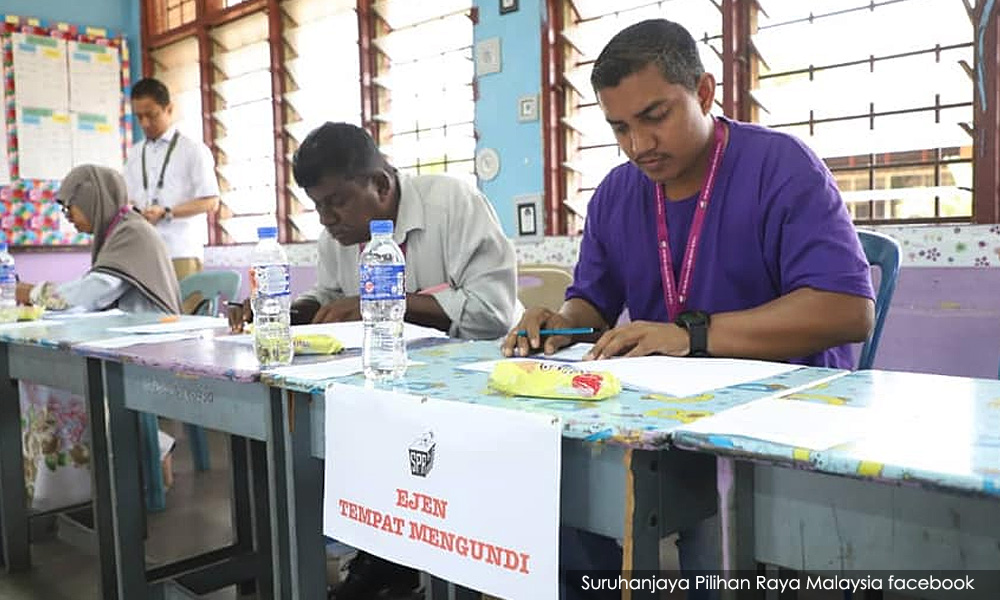 "There are addresses which do not exist anymore, such as the defunct Pekeliling Flats. 
"Many Malaysians do not update their address of residence on their MyKad despite there being a law stating that one must update the address of residence.
"Those who may have obsolete addresses within the electoral roll and despite them being genuine voters, their circumstance may warrant them to be identified as 'phantom voters' when the electoral roll is scrutinised by watchdogs," he said. 
Prime Minister Dr Mahathir Mohamad is expected to brief lawmakers today on the constitutional amendment to lower the minimum voting age to 18.
The bill to amend Article 119 of Federal Constitution was tabled by Youth and Sports Minister Syed Saddiq Syed Abdul Rahman last week.
Pakatan Harapan is short of nine votes to pass the bill, which requires the support of two-thirds of lawmakers in the house.
Yesterday, opposition lawmakers said they would back the amendment, provided the government implements automatic voter registration.
Both the lowering of the voting age and automatic voter registration were listed as part of Harapan's election manifesto.