WWF-Malaysia said urgent action is "clearly" needed to combat fish bombing in the country following the suspected deaths of two tourists and a diving instructor in Semporna, Sabah, as a result.
Among the actions called for are increased patrolling, monitoring, as well as heightened and strengthened enforcement.

The NGO stated that its study conducted in Semporna from June to September, last year, recorded 263 cases of fish blasting, which is illegal in many countries including Malaysia.
"It is shocking that just within a four-month study period, we recorded an average of 65 fish bombing cases in 2018. Clearly, urgent action needs to be carried out immediately to combat fish bombing," WWF-Malaysia interim marine head Monique Sumampouw said.
"While the authorities investigate further, WWF-Malaysia would like to stress the
dangers and seriousness of the reoccurring fish bombing cases happening in Sabah for decades."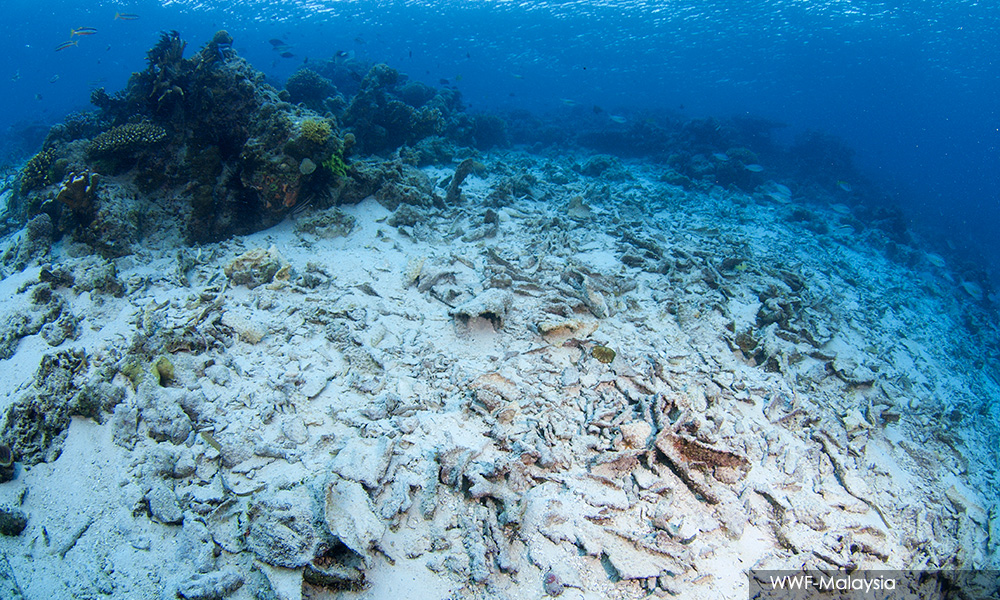 Sumampouw said the illicit method of catching fish was not only dangerous to humans but destroys fish habitats, including coral reefs.
Hence, she said: "WWF-Malaysia urges the authorities to urgently stop illegal, unreported and unregulated (IUU) fishing, in particular, fish bombs and the ban of pump boats, which are usually associated with illegal fishing activities."
The call came as a manhunt is on for those involved in the deaths of the three divers in waters off Pulau Kulapuan on Friday, suspected due to fish bombing.
The deceased comprise two Chinese tourists Zhao Zhong, and Xu Yingjie, both 26, and local divemaster Ab Zainal Abdu.
It was reported that police have arrested two suspects and are searching for others, believed to be sea gypsies, involved in the death.