Special Branch chief Mohamed Farid Abu Hassan said he will investigate allegations that one of his officers had attempted to intimidate activists in support of Hong Kong's anti-extradition to China movement.
"I will be looking into the reported allegation. We do not condone such fear-mongering tactics," Farid said, as reported by the Malay Mail today.
Yesterday, Kuala Lumpur and Selangor Chinese Assembly (KLSCAH) Youth chief Siah Kwong Liang and outgoing Universiti Malaya Association of New Youth (Umany) president Wong Yan Ke claimed they were subject to intimidation by a Bukit Aman Special Branch officer identified as "Tuan Tan".
They said this occurred after holding events they organised for Hong Kong's anti-extradition to China movement, when they were called in for questioning on separate days over different events.
Siah, who was questioned by the police on June 28, said the officers were initially friendly, but when Tuan Tan entered the room midway, he applied a more intimidating-style of questioning.
"He told me: 'The Special Branch has vast powers. I can send a letter to the Registrar of Societies to disband your society. I can call your employer and ask if they still want you to work for them. We can even influence your studies. You can't graduate and get a job'," Siah had said.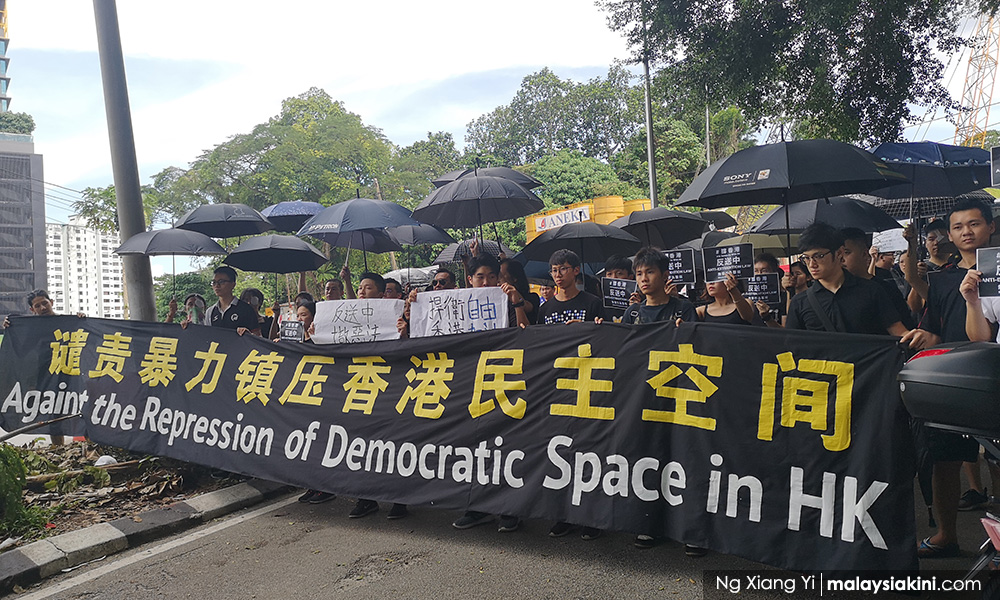 A few days later on July 3, Wong was also questioned by Tuan Tan.
"The entire (style of) questioning was intimidating. He said he can do something to prevent me from graduating.
"Later, he asked if I believed that he could transfer RM2 million into Umany's bank account and get it disbanded for receiving illicit money," Wong said.
Since June, Hong Kong has been rocked by at least two major protests demanding the city's embattled leader, Carrie Lam, step down over the extradition bill.
In a separate statement, Agora Society said they condemn the police's unnecessary actions in an "attempt to stifle or deter peaceful political rallies."
They also criticised the silence from Pakatan Harapan politicians, whom they said had welcomed the support from overseas, including Hong Kong, for the Reformasi and Bersih movements.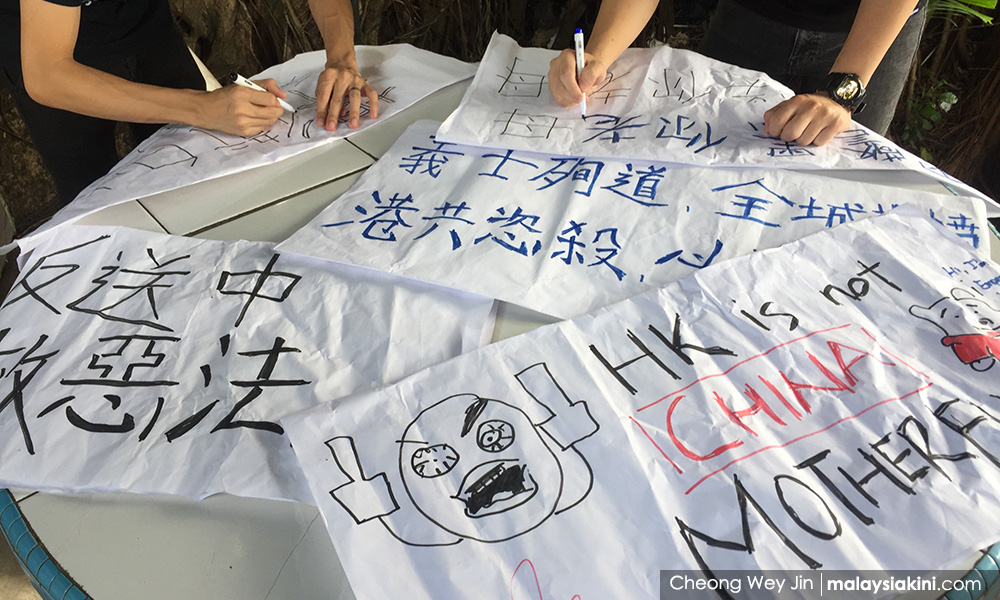 Though they acknowledged that political intimidation is not new in Malaysia, they regret that it is still being used in the "ostensibly more progressive" Harapan government, including from the cabinet ministers.
They pointed to Science, Technology, Environment and Climate Change Minister Yeo Bee Yin's threat to resort to legal means to go after online slanderers with regards to the Pasir Gudang's chemical gas accident, as well as Primary Industries Minister Teresa Kok's public chiding of a group of international school students' performance against oil palm plantations.
"These series of events inspire no confidence among the Malaysians that the new government is different from BN, and Agora Society doubts that the Harapan government is sincere in political reform," they said.