A Universiti Kebangsaan Malaysia lecturer claims to have received threats from certain quarters after he got into a Facebook argument with blogger A Kadir Jasin (photo, above).
The spat over Khazanah and national assets also attracted the attention of former prime minister Najib Abdul Razak.
Malaysiakini recaps the three-day spat before trying to put some of the matters into context.
The recap
The incident began when UKM political science lecturer Abdul Muein Abadi made a Facebook post on Tuesday claiming the Pakatan Harapan government had sold over RM20 billion in national assets.
He listed Khazanah's divestment exercises under the Harapan government, including the sale of Turkish insurance company Acibadem Sigort; Axiata-owned M1 telco to Singapore; Tenaga Nasional Berhad shares; and CIMB shares.
Kadir, who is Prime Minister Dr Mahathir Mohamad's media advisor, then responded yesterday by accusing the lecturer, without naming him, of spreading lies and slander.
He said any assets sold by the Harapan government were "business assets that can be bought and sold."
He also blamed the need to sell assets on the baggage former prime minister Najib Abdul Razak had left behind.
"The Harapan government and GLCs are forced to sell assets because Najib left a huge pile of financial (mess) because he wanted to be king and use money," Kadir said.
Kadir also said UKM and the Education Ministry should monitor the quality and political leanings of its academic staff.
The situation escalated this afternoon when Abdul Muien claimed to have received threats from "certain quarters" after Kadir's post.
The UKM lecturer defended his claims and expressed hope that Kadir would not hinder academics from expressing critical views of government policies.
This prompted another response from Kadir, who said that Harapan had only sold RM20 billion worth of assets since taking power last year.
Khazanah's divestments in 2018 meanwhile only amounted to RM3.8 billion, which he said is lower than the RM6.4 billion in divestments recorded in 2017 when BN was in charge.
Overall Kadir said Khazanah had sold off RM45.3 billion in assets between 2009 and 2017.
Comparatively, he said, the previous BN government had sold off RM45.3 billion in Khazanah assets alone.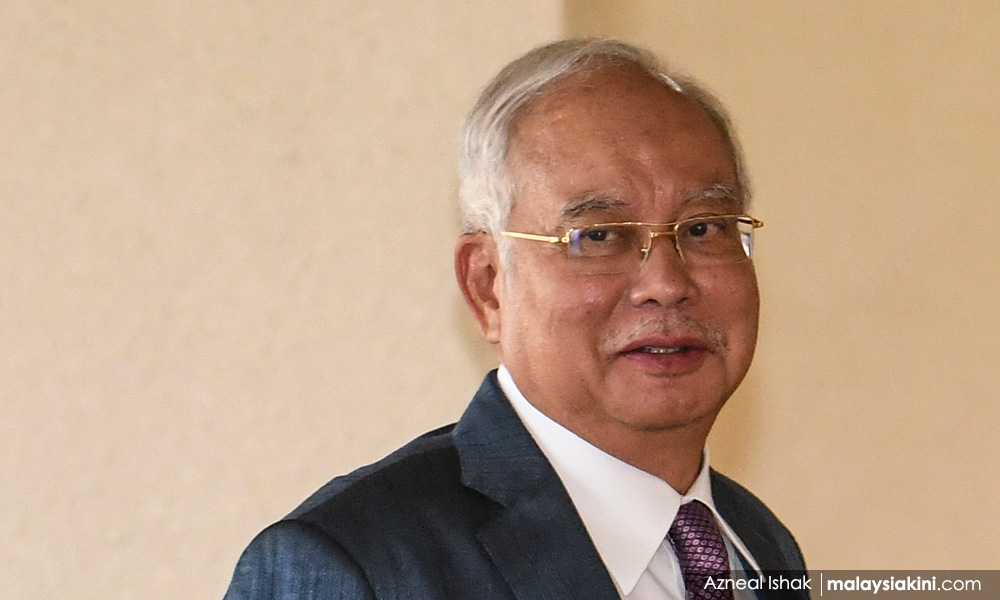 This is when Najib chimed in, reminding Kadir that despite asset sales between 2009 and 2017, Khazanah's net worth had actually increased RM82.3 billion from RM33.7 billion at the end of 2008 to RM116 billion at the end of 2017.
"During that time, Khazanah also never recorded a loss," he said.
Putting it all into context
Khazanah is traditionally a strategic investor. However, not all of its assets are considered strategic.
In February this year, Khazanah managing director Shahril Ridza Ridzuan told The Edge that the fund had split its portfolio into two categories, commercial (70 percent of assets) and strategic (30 percent).
And as evidenced by the arguments put out by Abdul Muein, Kadir, and Najib, selling off its assets is not an unusual practice.
One of the share sales highlighted by Abdul Muein and Najib was Khazanah's shares in CIMB.
On Dec 4, Khazanah sold a 0.66 percent stake in the bank for RM364 million, leaving the fund with a 27.46 percent share in CIMB.
However, during Najib's tenure, Khazanah had similarly sold a 1 percent stake in CIMB for RM571 million. Khazanah had a 29.7 percent share in the bank then.
The sale of strategic shares, such as those in TNB is also not uncommon.
Khazanah sold off a 2 percent and 1.5 percent stake in TNB shares in 2015 and 2016 respectively.
In 2018, Khazanah recorded an RM6.27 billion pre-tax loss, it's first since 2005.
Reuters reported that the fund was hit by fewer divestments, higher impairments and lower dividend income.
Half of the impairments were from Malaysia Airlines, which Khazanah took over during Najib's tenure.