The Education Ministry is looking into a caning incident triggered after a student allegedly used a vernacular derogatory term on her teacher at a high school in Johor.
Minister Mazlee Malik confirmed ordering a probe after receiving a report from the Johor Bahru district Education Department.
"I received a report on the (alleged) incident in which a teacher caned the student after she called him ah qua lao shi (effeminate teacher) in the school corridor for no reason.
"I have instructed the district Education Department to investigate so that justice is served for both parties, the teacher and the student involved," Maszlee said in a statement today.
"At the same time, I also wish to stress that any form of violence on students must be rejected."
He added that the Education Department will be meeting with the student's parents.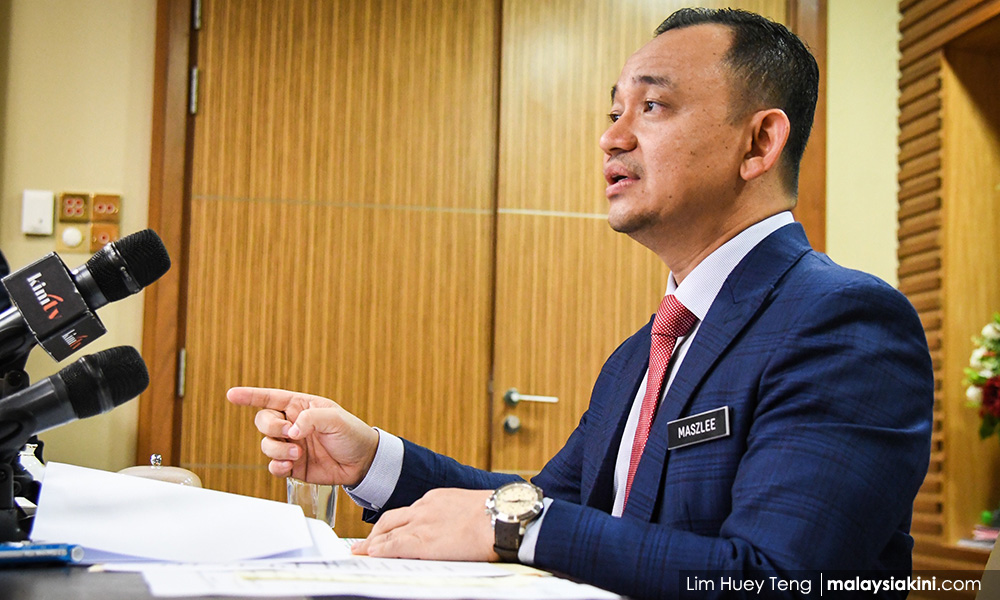 In the meantime, the minister urged Malaysians to cease sharing online video clips and pictures related to the case to maintain the privacy of both teacher and student.
He was referring to a social media posting on the incident making its rounds online showing images of the cane marks on the alleged student, as well as a video of the supposed teacher in question being accosted by her parent.
A 2003 Education Ministry circular (picture, below) stipulates that only school principals are allowed to cane students or appoint a teacher or school staff to do so, but under strict conditions and only for serious offences.
The circular also prohibits corporal punishment from being meted out on female students.
"Teachers cane students not based on anger or revenge, but as a lesson that any wrongdoing has its punishments," the circular said.