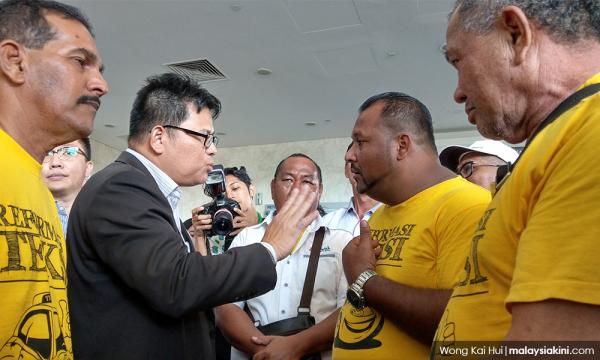 Protesting cabbies fail to meet minister or his deputy
Despite gathering over a hundred taxi drivers to protest outside the Transport Ministry office in Putrajaya today, Gabungan Teksi SeMalaysia (GTSM) failed in their mission to deliver a memorandum to the Transport Minister or his deputy.
GTSM were protesting over what they claimed to be discrimination of taxi drivers and support for the growing e-hailing services in Malaysia.
To read the rest of the article, you need an active subscription plan. Your subscription expired on .
Renew Subscription