Ummah wants to meet Agong over Adib inquest
Gerakan Pembela Ummah is seeking an audience with the Yang di-Pertuan Agong over the inquest into the death of firefighter Muhammad Adib Mohd Kassim.
Ummah deputy chairperson Kamaruzaman Mohamad told Malaysiakini today that a letter requesting this meeting has been submitted to the palace.
"We are asking for an audience with the Yang di-Pertuan Agong to discuss the Adib inquest. The letter has been sent and we are awaiting a reply.
"If we fail to get an audience, we will submit a memorandum to the king. We have also prepared a memorandum for the prime minister," he said.
On May 31, Ummah submitted a memorandum to the Attorney-General's Chambers to demand Tommy Thomas' resignation.
This followed the uproar caused by the attorney-general asking Syazlin Mansor to withdraw as the lawyer for the Housing and Local Government Ministry and the Fire and Rescue Department late into the inquest.
The request was made on the grounds that government agencies should be represented by the AGC, and because Syazlin (photo) was also acting for Adib's family in the inquest, which was deemed to be a conflict of interest.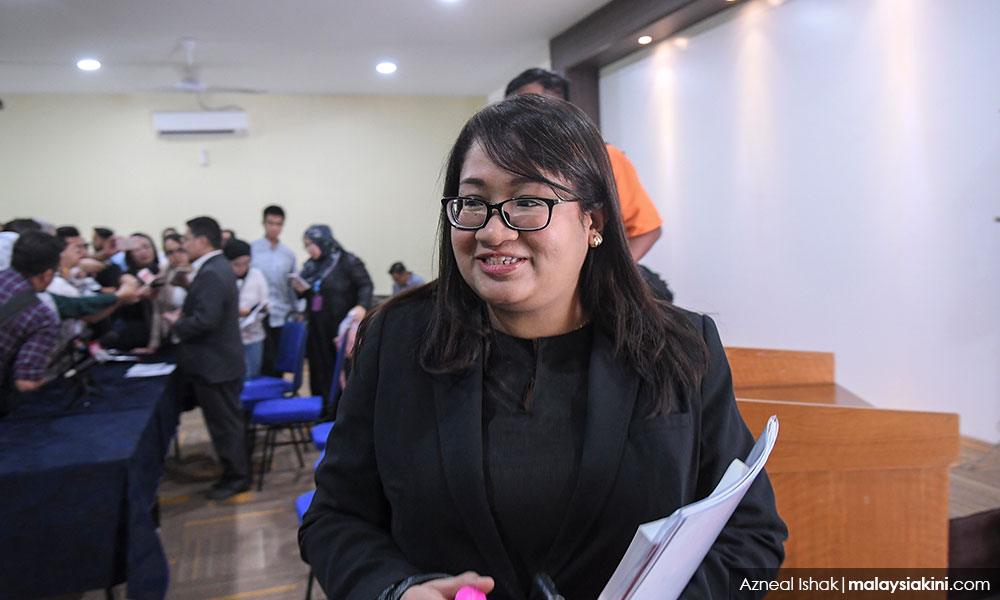 Malaysian Bar president Abdul Fareed Abdul Gafoor agreed with the observation, but criticised the AGC for not spotting the issue earlier, thus giving rise to negative public perception.
The move then led to accusations of interference in the inquest.
Thomas later said that the AGC only asked for Syazlin's withdrawal as the government's lawyer, and that he was surprised when she also resigned as the lawyer for Adib's family.
Last week, however, Syazlin decided to continue representing the family in the inquest after the late firefighter's father convinced her to do so.
Adib suffered serious injuries while on duty during the Seafield Temple riots last November. He succumbed to his injuries three weeks later.