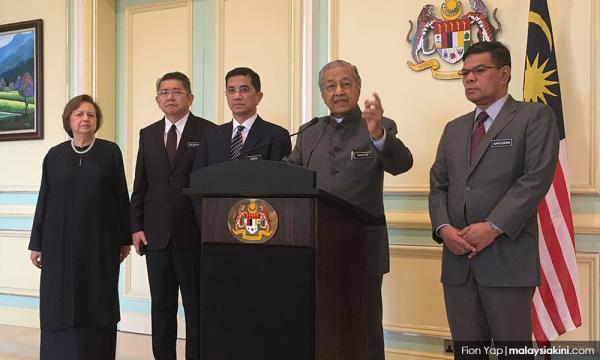 PM: Current PSC on appointments doesn't have force of law
Dr Mahathir Mohamad said today that the Parliamentary Select Committee for Major Public Appointments does not have force of law as the constitutional changes needed for its establishment have not been made.
"We don't have a PSC," the prime minister said during a press conference when asked whether the appointment of the Suhakam chairperson will be referred to the committee...
To read the rest of the article, you need an active subscription plan. Your subscription expired on .
Renew Subscription