Prime Minister Dr Mahathir Mohamad has said Malaysia must look to alternative means of dealing with the buildup of Lynas waste should negotiations for Australia to take it back fail.
He suggested "spreading" out the Water Leach Purification (WLP) waste from the Lynas Advanced Materials Plant (LAMP) in Gebeng, Kuantan, instead of letting it concentrate in one area.
WLP waste comprises residue that contains naturally occurring radioactive material.
"Since Lynas produces radioactive material, we wanted them to ship out the radioactive material, back to the country where the raw material comes from, but the country doesn't want to accept it. But we are going to talk to them.
"But if we fail, we need to do something with the raw material, maybe spreading it somewhere, so as not to have concentrated radioactive material in one place," the premier said during a press conference in Tokyo yesterday.
Despite this, he added that Malaysia was going to have to allow LAMP operations to proceed, or risk losing "a very big investment from Australia".
Mahathir explained that Malaysia was being cautious as it had has some bad experience with radioactive waste in the past.
"In the past, a certain byproduct of tin mining was used in order to produce colour television. But to do that, they have to activate the material and become radioactive. Now, of course, colour televisions don't use that material anymore. They use LED. So what do we do with the waste that had been activated?
"We had a tough time talking with the business people; eventually, we agreed that we should bury the waste. So a one-km square of land was dedicated to burying these products. Since then, we don't like radioactive material," he said.
He was referring to tin tailings, or amang, which contain heavy metals.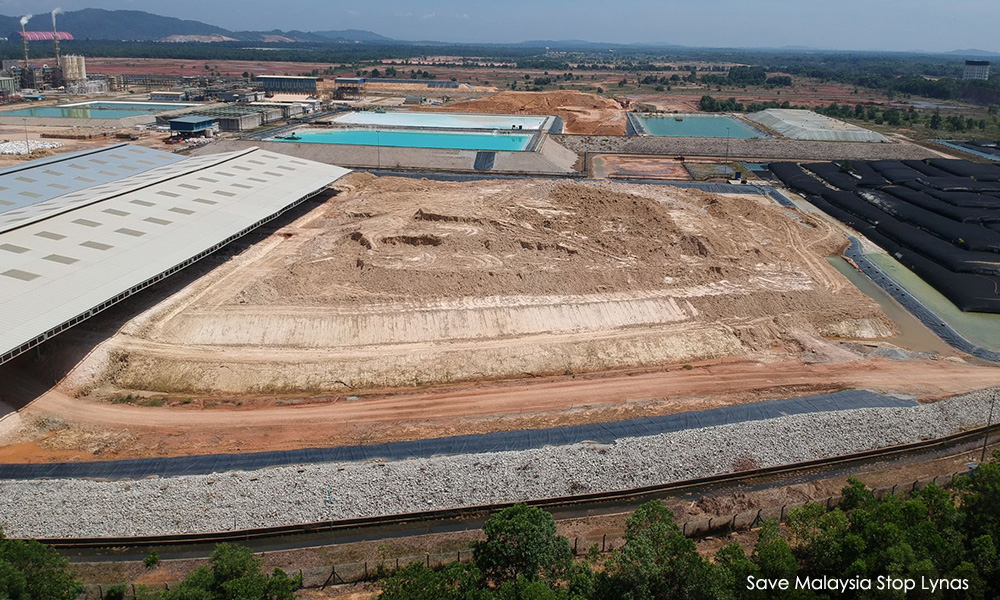 It was reported yesterday that the prime minister, during the same press conference, had said Malaysia was most likely going to renew the operating licence of the rare earth processing plant.
This marked a shift in Malaysia's stance as the latter had previously instructed Lynas to send its stockpile of WLP - currently over 451,654 tonnes - to Australia by Sept 2, when its temporary storage licence is up for renewal.
This was one of two preconditions set by the Energy, Science, Technology, Environment and Climate Change Ministry; the other being that the company must submit an action plan on the disposal of its accumulated non-­­radioactive neutralisation un­­derflow residue (NUF).
Its minister Yeo Bee Yin will reportedly travel to Australia to lead discussions over Lynas.
Lynas' shares had soared of late following the threat by China, currently the world's largest producer of rare earth minerals, to hold back exports to the United States as part of the trade war.
In a statement today, Kuantan MP Fuziah Salleh chastised yesterday's media reports on Mahathir's statement.
She said most reports only mentioned the premier's statement regarding the renewal of Lynas' licence and Australia's "investments" but failed to include his statements pertaining to the need to manage the radioactive waste.
---
RELATED STORIES:
Wong Tack reaffirms opposition to Lynas
Minister to head to Australia to discuss Lynas issue