Penang DAP has criticised Umno for attacking and victimising Pulau Tikus assemblyperson Chris Lee Chun Kit for distributing tithes (zakat) to poor Muslims on Sunday during an iftar event.
"Umno did this to divert the attention of the public from its leaders who were charged with swindling funds from public and religious institutions," state DAP vice-president Zairil Khir Johari.
He cited the statement by Penang mufti Wan Salim Wan Mohd Noor, who was quoted in Bernama yesterday as saying that non-Muslims are allowed to distribute tithes to the poor.
"The mufti's remarks show that Lee did not commit any wrongdoing when he handed out tithes to the poor during an iftar celebration in his constituency on Sunday," Zairil said in a statement today.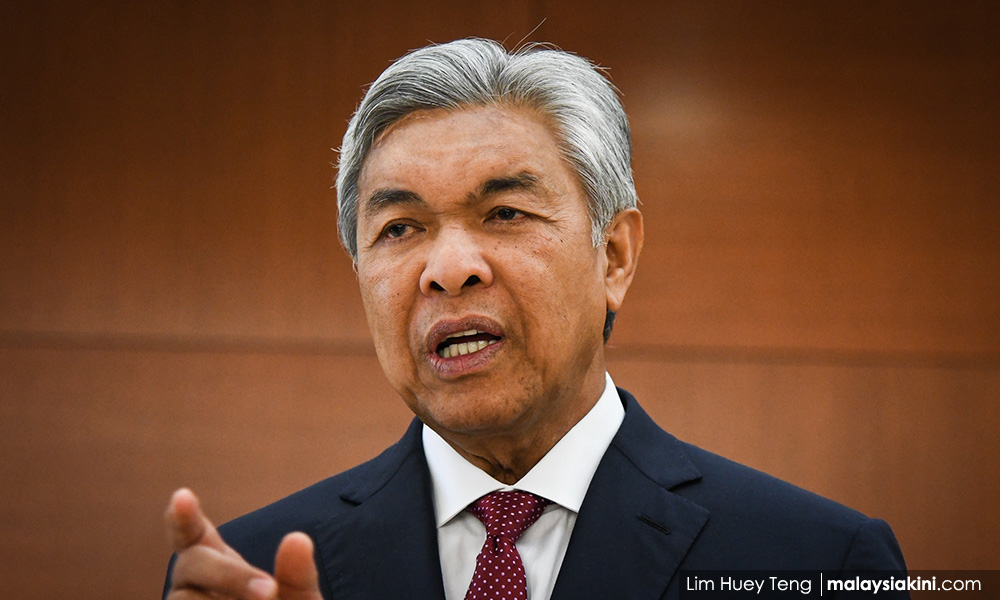 On Tuesday, Umno president Ahmad Zahid Hamidi (photo) had described Lee's move as "acting" because zakat was the affair of Muslims and had nothing to do with non-Muslims.
He said distributing tithes was a special ritual dedicated, taken from an Islamic person and handed over to the Muslims or eligible beneficiaries.
On this, Zairil said: "Zahid's statement is not only baseless but malicious and intended to create disharmony among the races."
He added that Lee may not be a Muslim but his act of distributing tithes to the poor was done sincerely and in good faith.
Zairil said it is pointless for Umno leaders to thump their chests and declare themselves defenders of Malays and Islam.
"It is clear that this issue was played for political reasons by the opposition who are bankrupt of issues. They had to do this to divert the attention of the rakyat from the wrongdoings they have allegedly committed during their rule," he added.
Earlier, Seri Delima assemblyperson Syerleena Abdul Rashid said the issue has been "blown out of proportion."
'Never done before in the country'
Meanwhile, PAS has joined the bandwagon to condemn Lee for his act of distributing tithes, saying it was "inappropriate and was never done before in the country".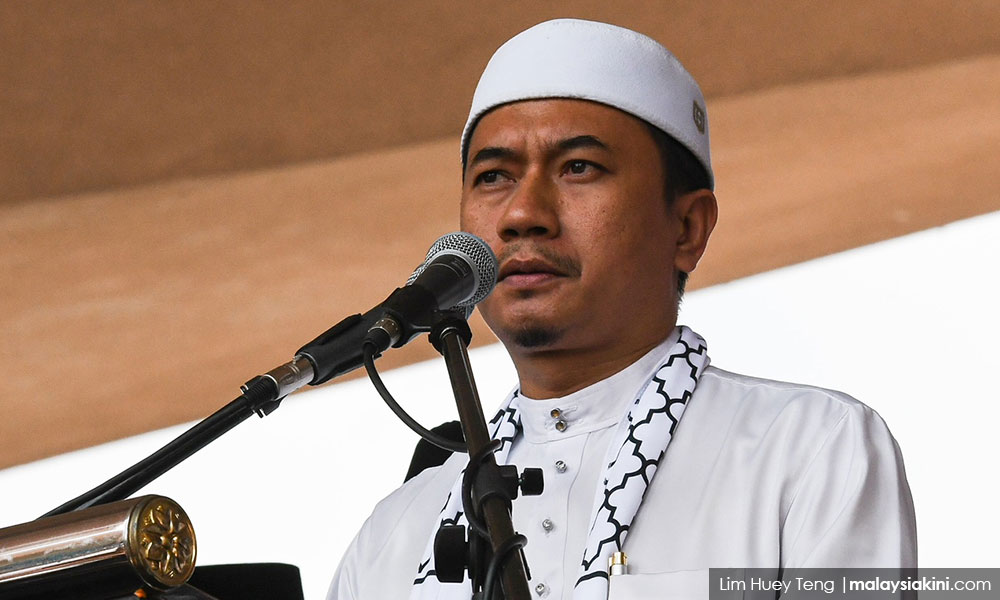 Youth chief Muhammad Khalil Abdul Hadi (above) said zakat is a sensitive issue among Muslims and it is only appropriate for Muslims to handle its distribution to the community.
"We heard that other non-Muslim reps are doing the same (as Lee). The situation should be monitored, the act should be prohibited so that it won't happen again," said Khalil.
"It can bring about slander which can upset the Muslim community in the country. It is better to let Muslims handle the task so that it would not create suspicions among the Muslims".
Khalil urged Muslims to look after the sanctity of their own religion so that no one can take advantage of it.
"If we as Muslims do not take care of Islam or protect its sanctity, who else can we hope to do it?" he asked.