There is no issue with a lawyer representing both the Housing and Local Government Ministry and the family of late firefighter Muhammad Adib Mohd Kassim in the inquest into his death, according to Salim Bashir Bhaskaran.
Speaking to Malaysiakini last night, the prominent criminal lawyer stressed that this is because nobody is on trial in the inquest and that all parties are only present to assist coroner Rofiah Mohamad to come to a finding.
"First of all, we must know that if she acts for both the ministry and the family, that could be a conflict of interest, I am not denying that.
"But at the same time, we must also remember that this is an inquest. With the parties (involved), no one is on trial," Salim said.
Salim was responding to Attorney-General Tommy Thomas explaining the reasons for lawyer Syazlin Mansor's sudden withdrawal from the proceedings.
---
Read more: 'Let the court decide on conflicting theories in Adib inquest'
---
Thomas said Syazlin was in a conflict of interest position when agreeing to act for ministry, as she is also representing Adib's family.
He also noted that all ministries and government departments are required to seek legal advice from the Attorney-General's Chambers when appointing external counsel.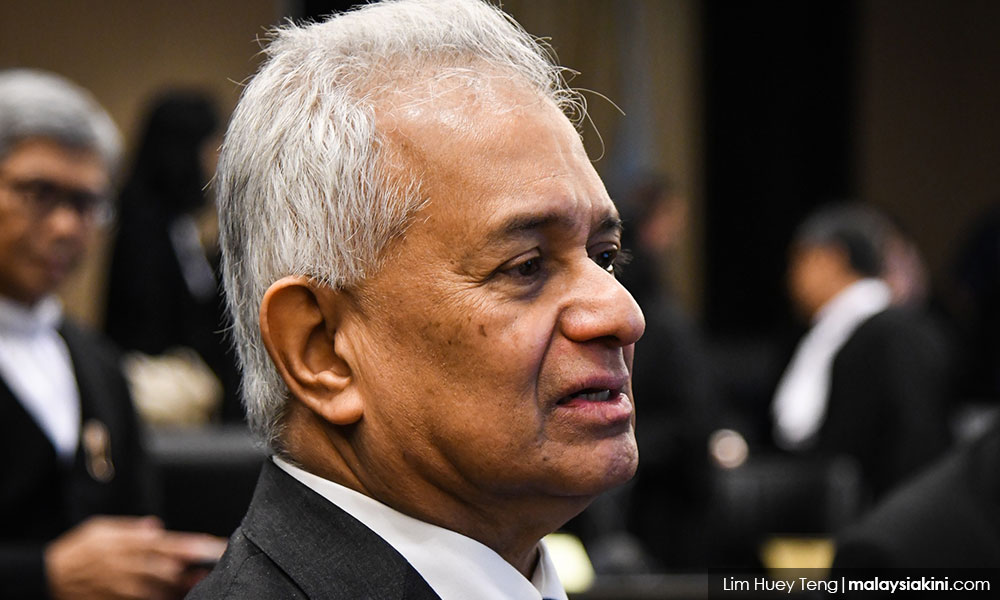 Though not denying that Syazlin should only have been appointed by the ministry upon the approval of the AGC, Salim, nonetheless, questioned the timing of the order for her withdrawal from the case.
"Under government proceedings, the AG must give fiat to a private lawyer to act, that is quite clear. Because here, Syazlin needs to take the fiat.
"The only issue remaining is why the objection was not done earlier. Why is this issue (arising) at the tail-end of the hearing?' he asked.
Salim also refuted claims that Syazlin's appointment by the Housing and Local Government Ministry was a conflict of interest because her husband works for its minister, Zuraida Kamaruddin. 
He said that the issue does not arise, as she provided her services to the ministry on a pro bono basis.
"There is no conflict of interest whatsoever involving the husband and all that. Technically speaking, she is acting pro bono," he said.
"If she is paid by the ministry, then maybe (there is a conflict of interest). But here she acts pro bono."