Gerakan Pembela Ummah, the movement behind the rallies against the International Convention on the Elimination of All Forms of Racial Discrimination (Icerd) and Rome Statute, is mulling a mass protest over the withdrawal of the lawyer representing late firefighter Muhammad Adib Mohd Kassim's family.
Yesterday, lawyer Syazlin Mansor announced she was quitting from the inquest into Adib's death. She had represented Adib's family and the Housing and Local Government Ministry, which oversees the Fire and Rescue Department.
Ummah chairperson Aminuddin Yahaya demanded that the government reveals the reason for Syazlin's withdrawal, which he said has given rise to speculation about conspiracies and attempts to influence the outcome of the inquest.
"Ummah, on behalf of the people, demand that the letter instructing Syazlin to withdraw be revealed so that the people can know who wrote it and the reason for her withdrawal.
"We also demand that Syazlin, Housing and Local Government Minister Zuraida Kamaruddin and Attorney-General (Tommy Thomas) are summoned as witnesses in the inquest so that the court can investigate if there was any pressure of devious instruction from certain quarters.
"Ummah also does not rule out organising mass people's rallies to demand justice for Adib if there is no positive action from those responsible," Aminuddin told a press conference in Kuala Lumpur today.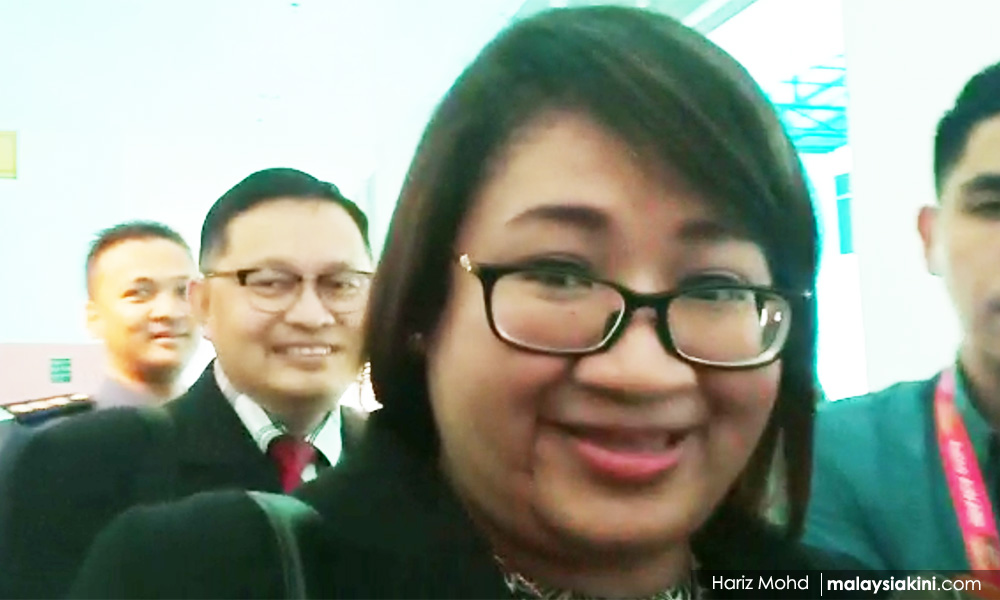 Demanding AG's sacking
Aminuddin said a memorandum would be sent to Prime Minister Dr Mahathir Mohamad and the Yang di-Pertuan Agong to demand Thomas' sacking.
The group has also started an online petition demanding Thomas' resignation over his handling of the Adib case.
Yesterday, Syazlin (above) revealed that she was quitting after meeting with Zuraida. She declined to reveal the reason for her withdrawal.
Zuraida told Malaysiakini that Syazlin withdrew from the case because her role was redundant.
Syazlin had said her withdrawal would also nullify Dr Shahrom Abdul Wahid's appointment as an expert witness.
Shahrom had told the court that Adib sustained his injuries after he was pulled out of an Emergency Medical Rescue Services (EMRS) vehicle and assaulted on Nov 27 during the Seafield temple riots.
His testimony contradicted that of two other experts, who told the court that Adib fell from the vehicle and that his injuries were due to being hit by the vehicle when it backed into him in an attempt to escape an advancing mob.
Adib, 24, succumbed to his injuries at the National Heart Institute in Kuala Lumpur on Dec 17.
---
RELATED REPORTS
'He does things for a reason' - PM defends AG against resignation calls
AG explains lawyer's axing, shocked she declined to act for Adib's family
Withdrawal won't affect status of 'Adib assaulted' expert witness - AG
Minister's aide: AG wanted lawyer out, no objection during early stages
Report: Zuraida appointed lawyer without AG's knowledge
AG's silence on lawyer's withdrawal will fuel 'conspiracy' claim, warns PAS MP