Attorney-General Tommy Thomas must explain the sudden withdrawal of a lawyer from the inquest to determine firefighter Muhammad Adib Mohd Kassim's cause of death, said a PAS lawmaker.
Ahmad Amzad Hashim said there is speculation that Syazlin Mansor pulled out after Thomas sent a letter to Housing Local Government Minister Zuraida Kamaruddin.
The letter purportedly instructed the ministry to withdraw as an interested party in the inquest due to Syazlin embarrassing the Attorney-General's Chambers with her grilling of a government-appointed forensic expert.
The Kuala Terengganu MP also questioned if Syazlin had to withdraw for appointing another expert witness, Prof Dr Shahrom Abdul Wahid, who testified that Adib was pulled out of the Emergency Medical Rescue Services (EMRS) vehicle and assaulted.
"Syazlin's withdrawal is also expected to affect Shahrom's testimony as he was supposed to be called again as a witness.
"[Is the withdrawal] because Shahrom stating that Adib's injuries resulted from being pulled out and assaulted, which contradicted the findings of (two) forensic experts who said Adib was not assaulted, had embarrassed the government?" Ahmad Amzad (photo) asked.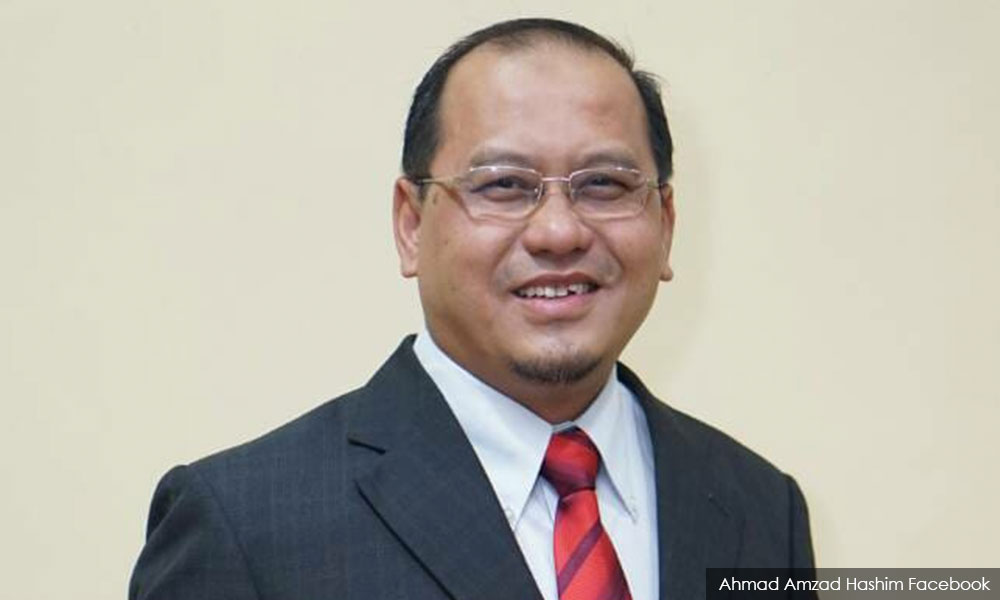 The two other experts had told the Coroner's Court in Shah Alam that Adib fell from the vehicle and that his injuries were due to being hit by the vehicle when it backed into him in an attempt to escape an advancing mob during the Nov 27 Seafield temple riot.
Ahmad Amzad said this is a serious allegation which could affect the public's confidence in the inquest.
"The people will continue to see the proceedings as a conspiracy to cover up Adib's real cause of death if Thomas fails to provide a convincing explanation with immediate effect," he warned.
Meanwhile, Malaysian Muslim Lawyers Association (PPMM) president Zainul Rijal Abu Bakar questioned the rationale for asking Syazlin to withdraw, and the timing of the withdrawal.
"It was reported that the withdrawal was made because the government was represented by the Attorney-General's Chambers which made Syazlin redundant... The proceedings have only two days left," he said.
Syazlin, who was representing the Housing and Local Government Ministry as well as the Fire and Rescue Department, informed the court of her withdrawal yesterday.
Speaking to Malaysiakini later, the lawyer said she made the decision due to new developments, but declined to elaborate. 
She also declined to comment on reports claiming that she had received a letter from a senior government official, which stated that she should withdraw.
Meanwhile, Zuraida told Malaysiakini that the lawyer's role was redundant.
The minister said this was because the AG acts for the Housing and Local Government Ministry as well as the Fire and Rescue Department, by virtue of representing the government. 
---
RELATED REPORTS
'He does things for a reason' - PM defends AG against resignation calls
AG explains lawyer's axing, shocked she declined to act for Adib's family
Withdrawal won't affect status of 'Adib assaulted' expert witness - AG
Minister's aide: AG wanted lawyer out, no objection during early stages
Ummah mulls mass protest after withdrawal of Adib's lawyer