Sabah's own 'Bossku' hopes Umno gets the message
SANDAKAN POLLS | Sabah Chief Minister Mohd Shafie Apdal (above) says DAP's victory in the Sandakan by-election today was an endorsement by voters of his government.
Shafie said it also showed that Umno was no longer relevant in Sabah.
"This victory is a victory of the people as well as an endorsement of the Warisan-led government.
"The win is also a very clear indication that Umno no longer has any effect on the Muslim voters, who this time around who have come out very strongly in support of the DAP candidate," said Shafie in a statement.
DAP's Vivian Wong retained the Sandakan seat with an 11,521 vote majority against PBS' Linda Tsen and three other independent candidates.
Tsen only managed to secure 4,491 votes.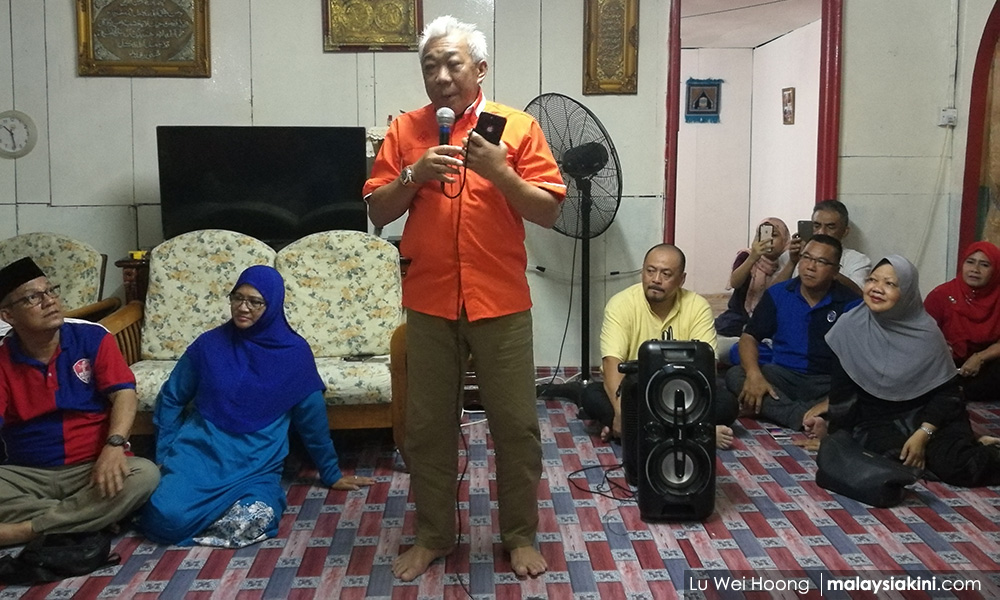 Previously, during the campaign, Sabah Umno chief Bung Moktar Radin (above) had claimed that the party would mobilise 9,700 Umno members in Sandakan to vote for PBS.
Sabah Umno had been severely hit by defections last December when four MPs and nine assemblypersons quit the party. The MPs have since joined ruling party Bersatu.
Meanwhile, Shafie promised to guide Wong and visit Sandakan as often as possible to implement development projects.
The chief minister also credited DAP, PKR, Upko and Amanah for Wong's victory.
The by-election was called following the passing of Wong's father Stephen Wong who was the incumbent MP.