Umno supreme council member Lokman Noor Adam is planning to stage a mega rally 10 days after Hari Raya Aidilfitri to protest against the ratification of the Rome Statute of the International Criminal Court (ICC).
Lokman said the rally will be similar to the one held against the ratification of the International Convention on the Elimination of All Forms of Racial Discrimination (Icerd) last year, but anticipates a bigger crowd – amounting to one million.
"If before May 31 the government still does not cancel the plan to ratify the Rome Statute, then on June 15 we will proceed to hold a million rakyat gathering.
"If we proceed, we will urge none other than to have the Parliament dissolved," he said in a press conference in Ampang today.
Muslims are expected to celebrate Hari Raya on June 5.
---
Read more: DAP's brand of multiracial politics is 'bullshit' - Lokman
---
Despite Prime Minister Dr Mahathir Mohamad announcing that Malaysia will withdraw from the Rome Statute, Lokman said he was not convinced. 
"The government has yet to withdraw from the ratification. Our search on the United Nations website showed that Malaysia is on the way to implement it... which will come into effect on June 1," he added.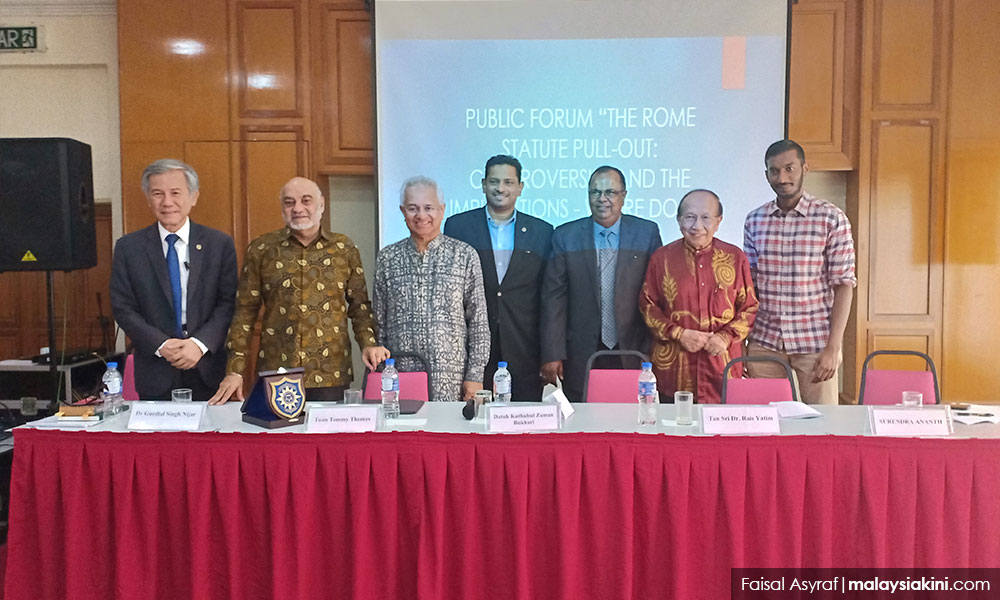 Lokman said Negeri Sembilan Bersatu chief Bersatu Rais Yatim's statement yesterday was a hint that the government was still considering ratifying the treaty.
In a forum organised by the Bar Council in Kuala Lumpur yesterday, Rais said the government did not object to the ratification of the Rome Statute, but rather the setback happened due to political developments. 
Lokman said the crowd for the rally will be multiracial and will likely involve a myriad of Malay and non-Malay NGOs, as well as political parties.
"The rally will be more about the rakyat rejecting Pakatan Harapan, not towards the unity of ummah," he said, adding that the Rome Statute will be a disaster to Islam as the religion of the federation.
Federal Territory Umno Youth chief Razlan Rafii, who was vocal against the panellists at another forum on Rome Statute held at Universiti Malaya recently, was also present at the media conference.