Three shareholders of MIC-owned Maika Holdings Bhd have filed a civil suit alleging that RM144 million, which was supposed to be distributed to thousands of shareholders, has gone missing.
The trio filed the case at the Kuala Lumpur High Court on April 19, following purported oppression against minority shareholders, said MIC central committee member P Punithan in a media conference in Kuala Lumpur today.
"I, as the coordinator in this case, confirm that the three shareholders of Maika Holdings who have yet to sell their shares have filed a case against Maika Holdings and five others," he said.
The five other defendants are G Team Resource & Holding Sdn Bhd; West Port Sdn Bhd executive chairperson G Gnanalingam; HSS Engineering Sdn Bhd founder S Kunasingam, and Maika Holdings liquidators T Arasu and A Ramesh.
"We want to know the mystery behind the disappearance of a substantial amount of money which should have been distributed to the shareholders," Punithan added.
The three shareholders who have filed the suit are MIC central committee member SM Muthu, Perak MIC chairperson V Elango, and R Alameloo, who were all present at the press conference.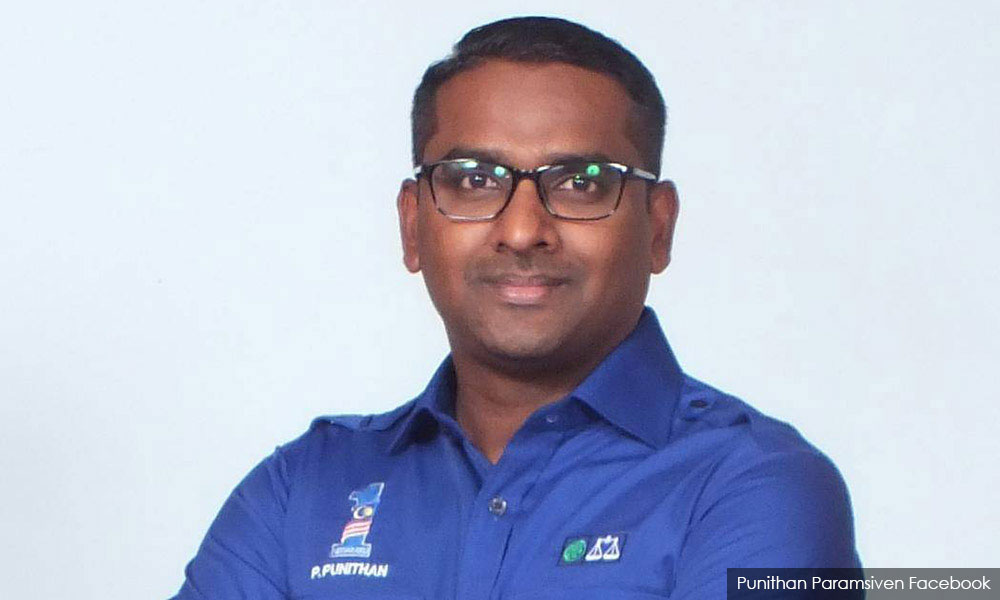 Punithan (above) claimed that G Team, which had bought shares from 93 percent of the 66,400 shareholders from Maika Holdings, had failed to deliver its promise to distribute profit from the sale of assets to the remaining seven percent of shareholders who have not let go of their shares to G Team.
The seven percent is equivalent to 5,000 shareholders, he said.
It is learnt that G Team profited about RM28.4 million from the sale of Ladang Tumbuk in Sepang, and RM145.8 million from the sale of Oriental Assurance (OCA).
"From RM174.2 million in total profit, RM30 million was used to pay Maika's debts, but the remaining RM144.2 million went missing from the account," Punithan claimed.
Meanwhile, Elango, one of the plaintiffs in this case, said he had taken a court injunction on the two Maika Holdings liquidators at the Kuala Lumpur High Court on April 24.
"The case management is fixed on May 2. All parties including the defendants have been ordered to be present in court," said V Murali, the lawyer to the trio.
On April 17, MACC raided several premises in the Klang Valley as part of its investigation into alleged misappropriation of Maika Holdings shares and assets.
A source had told Malaysiakini that the graftbuster is probing the company after a tip-off from a whistleblower, who also provided it with documents allegedly detailing abuse of power and corruption.
Maika Holdings was the brainchild of Vell Paari's father, former MIC president S Samy Vellu.
The investment arm was set up in the early 1980s, raising over RM100 million in investment from Indian Malaysians, mostly among the middle- and lower-income groups.
However, alleged mismanagement led to heavy losses, with many barely recouping their investments.