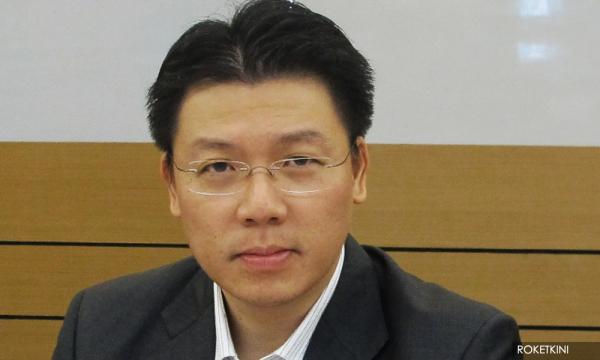 Nga wants probe over fake FB post on TMJ
Dewan Rakyat deputy speaker Nga Kor Ming has denied putting up a Facebook post attacking Johor Crown Prince Tunku Ismail Sultan Ibrahim.
"This is absolutely malicious and are dirty tricks.
"Will instruct my personal assistant to lodge a report with Malaysian Communications and Multimedia Commission (MCMC) and legal action shall be taken against the culprits," Nga told Malaysiakini.
He was responding to a modified image allegedly of his Facebook page, containing a posting that made derogatory remarks about Tunku Ismail.
The image surfaced a day after Prime Minister Dr Mahathir Mohamad, whom social media trolls claim to be a DAP stooge, said the Johor and Terengganu constitutions were nullified when Malaya was formed.
Following Mahathir's remarks, Tunku Ismail took to Twitter and pointed to two articles in the Federal Constitution pertaining to federal guarantees of state constitutions and the sovereignty of the rulers.
Johor's constitution was established in 1895, while Terengganu's constitution was drawn up in 1911.
The constitutions of all the Malayan states are the basis for the formation of their respective state legislative assemblies, as well as the guiding law on how the state government should be formed.
Mahathir's remarks came after disagreements with the Johor palace over who decides on the appointments of the Johor menteri besar and members of the state executive council.