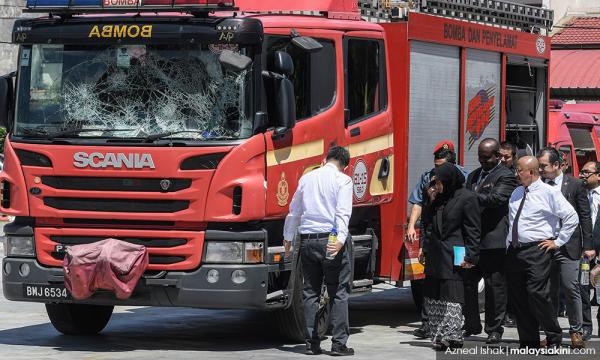 Forensic experts in Adib inquest lodge police report on alleged threat
Two forensic experts who testified in the inquest into the death of firefighter Muhammad Adib Mohd Kassim have lodged a police report on alleged threats made against them.
In a statement late last night, Selangor CID chief SAC Fadzil Ahmat said the two doctors - both specialist doctors from the Forensic Department of the Kuala Lumpur Hospital (HKL) - lodged the report about 9.28pm at the Subang Jaya police station...
To read the rest of the article, you need an active subscription plan. Your subscription expired on .
Renew Subscription