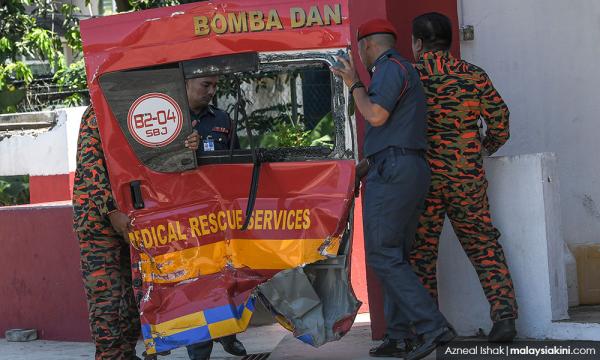 Expert hits dummy with Fire Dept van, finds similar imprint on Adib
INQUEST | The injuries on Muhammad Adib Mohd Kassim's right chest could not have been caused by the firefighter falling onto a road kerb during the Seafield temple riots last November, the Coroner's Court in Shah Alam heard today.
Dr Shahrom Abd Wahid, a retired forensic pathologist, said that the pattern of injury matched the door of the Emergency Medical Response Service (EMRS) van that Adib was in...
To read the rest of the article, you need an active subscription plan. Your subscription expired on .
Renew Subscription