Pakatan Harapan and DAP should uphold the spirit of constitutional monarchy, according to Johor executive councillor Tan Hong Pin.
The Skudai assemblyperson's statement comes amid speculation that he and Bersatu's Mazlan Bujang would be dropped as exco members. Sources had told Malaysiakini that the two are not in the good books of the Johor palace.
"I hope the state exco reshuffle will benefit the people and not other parties with vested interests.
"The reorganised state leadership should be better, bold and steadfast in pushing for Harapan's reform agenda for the benefit of Johoreans.
"I hope DAP and Harapan leaders, during a critical moment of national transformation, can insist on the spirit of constitutional monarchy and deepening democratic reforms," said Tan in a statement.
A day before Dr Sahruddin Jamal was sworn in, it was reported that Johor ruler Sultan Ibrahim Sultan Iskandar set a precondition for the incoming menteri besar – reshuffle the exco.
Sahruddin (photo), who replaced Osman Sapian as menteri besar, also indicated there would be changes, but said it is normal for a new leader to choose his team.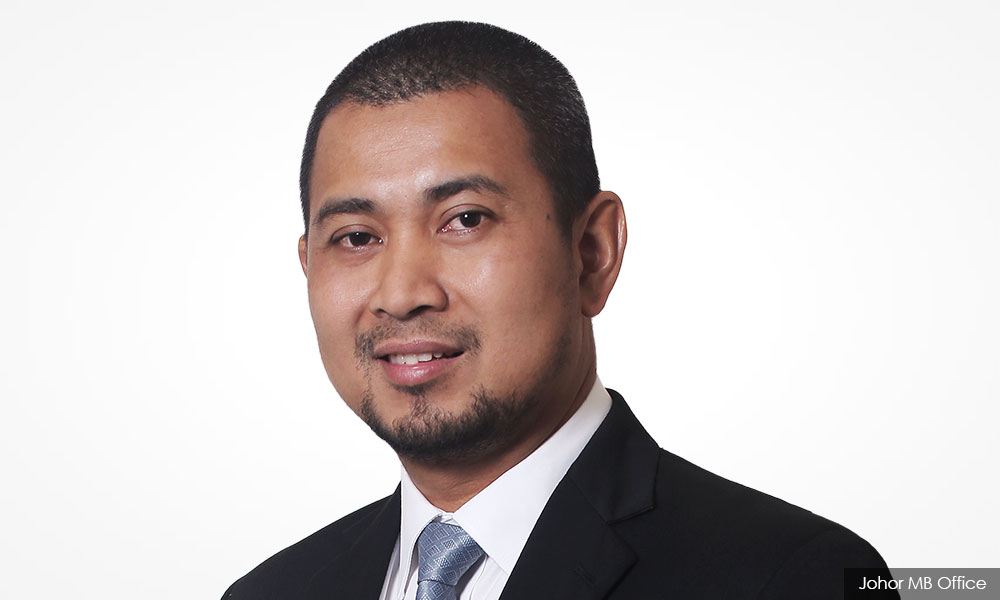 In his statement, Tan also touched on the legacy to be left behind for future generations.
"Would Malaysia be a free and equal country or would there only be an election on the surface, without democratic substance or a constitutional country without the spirit of the constitution?
"We must ensure our future generations live in dignity and are not bullied by the oligarchy," he added.
Tan, who said he would allow the DAP leadership to decide his fate, added that he has yet to receive news regarding his status as an exco member.
"If I am replaced, I would be the first exco to be dropped mid-term since DAP first became part of the government, beginning in Penang and Selangor.
"I don't know what the reason for this (being dropped) is. Should I feel proud or saddened for holding such a historical record?" he asked.
In 2017, Tan, who was then Mengkibol assemblyperson, had publicly disagreed with Sultan Ibrahim over the latter not wanting the state assembly proceedings to be telecast live.
Tan, who later became the exco in charge of the local council, science and technology portfolio, was also embroiled in the controversy involving an Iskandar Puteri local councillor, who issued an official government letter in Mandarin and English.
The letter had courted criticism from Sultan Ibrahim. Tan later explained that the letter was also in BM, but only the Mandarin and English versions were circulated on social media.
The DAP rep also had to publicly apologise on behalf of another local councillor from the Pontian municipality after the latter attacked the Johor royalty over the de-gazettement of Pulau Kukup as a national park and the bid to turn it into sultanate land.