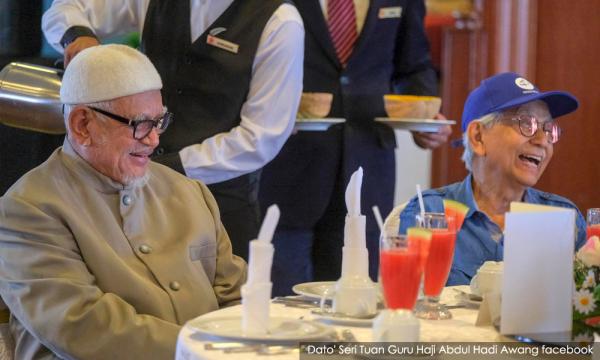 Hadi shares 'moment of friendship' with Daim
PAS president Abdul Hadi Awang had shared his moment of friendship with Council of Eminent Persons chairperson Daim Zainuddin through his social media accounts.
Hadi uploaded three pictures of him sharing laughter with Daim. The duo was pictured together at a table in an event believed to be the "Bumiputera Economy National Agenda" talk in Terengganu yesterday...
To read the rest of the article, you need an active subscription plan. Your subscription expired on .
Renew Subscription