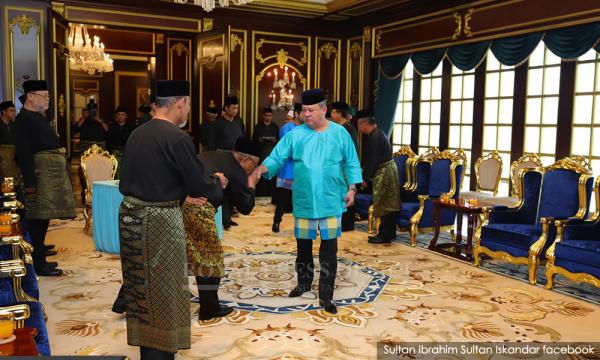 Ruler: Putrajaya should focus on people, not Johor affairs
Fresh from the swearing-in of the new Johor menteri besar, Sultan Ibrahim Sultan Iskandar has taken a jab at Putrajaya, warning it against meddling in the state's affairs.
Taking to Facebook after Dr Sahruddin Jamal was sworn in this morning, the Johor ruler warned the federal government against "creating stories" aimed at confusing the people.
"I would like to advise the government to stop wasting time by talking too much about non-beneficial things, slandering and creating stories just to attract attention or to confuse the rakyat.
"Instead, (the government) should focus their attention on assisting the people's welfare and improving the country's economic development," his statement read.
Sultan Ibrahim also issued another warning against "outsiders" attempting to meddle in Johor's affairs.
"The Johor government has long been in existence, and has its own traditions and ruling system.
"There is no need for outsiders to jump up and down and without direction, talking about who has the authority (in Johor) and how to rule the state of Johor," he said.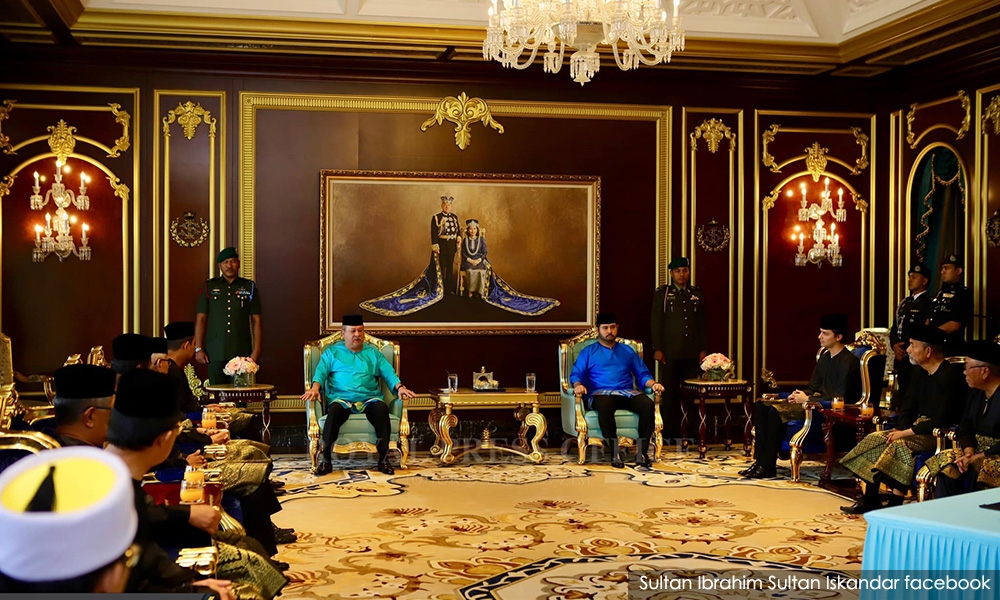 While Sultan Ibrahim's statement did not specify any particular reason for the stern message, it is believed that he was referring to recent comments by Prime Minister Dr Mahathir Mohamad and his cabinet.
Mahathir's prickly relationship with the Johor sultanate heated up in recent weeks, first with each side trading barbs over Putrajaya's accession to the Rome Statute of the International Criminal Court.
The decision was later reversed, but the U-turn was blamed on efforts – including by certain members of a royal family – to pit the rulers against Putrajaya and destabilise the democratically-elected government.
The saga spilt over onto the selection of the new Johor menteri besar, following the resignation of Osman Sapian last week.
Mahathir insisted that Bersatu would select Osman's replacement, although the palace insisted otherwise.
This culminated with Sultan Ibrahim warning "certain parties" to stay out of the state's affairs, while the prime minister insisted that Malaysia would no longer be a democracy if rulers were allowed final say on the appointment of the prime minister and menteris besar.
---
RELATED REPORTS
Muhyiddin thanks sultan for consenting to Harapan's MB selection
New Johor MB promises new state exco lineup soon