US, UN slam Brunei's death by stoning plan for gay sex, adultery
The United States has criticised Brunei's decision to implement Islamic laws, that would allow death by stoning for adultery and homosexuality, urging it to ratify and implement the United Nations' Convention Against Torture (Uncat).
"Brunei's decision to implement Phases Two and Three of the Sharia Penal Code and associated penalties runs counter to its international human rights obligations, including with respect to torture or other cruel, inhumane or degrading treatment or punishment," US State Department spokesperson Robert Palladino said in a statement on Tuesday.
Brunei, a Muslim-majority former British protectorate with a population of around 400,000, will implement the laws from today.
The laws stipulate the death penalty for offences such as rape, adultery, sodomy, extramarital sexual relations for Muslims, robbery, and insult or defamation of the Prophet Mohammad, among others.
It introduces public flogging as a punishment for abortion, and amputation for theft. It also criminalises exposing Muslim children to the beliefs and practices of any religion other than Islam.
Brunei currently retains the death penalty in law, but the country has been abolitionist in practice, with the last execution carried out in 1957.
"We continue to encourage Brunei to ratify and implement the Uncat, which it signed in 2015, and to sign, ratify, and implement the International Covenant on Civil and Political Rights," Palladino said.
UN High Commissioner for Human Rights Michelle Bachelet (below) also urged the Brunei government to rethink its decision.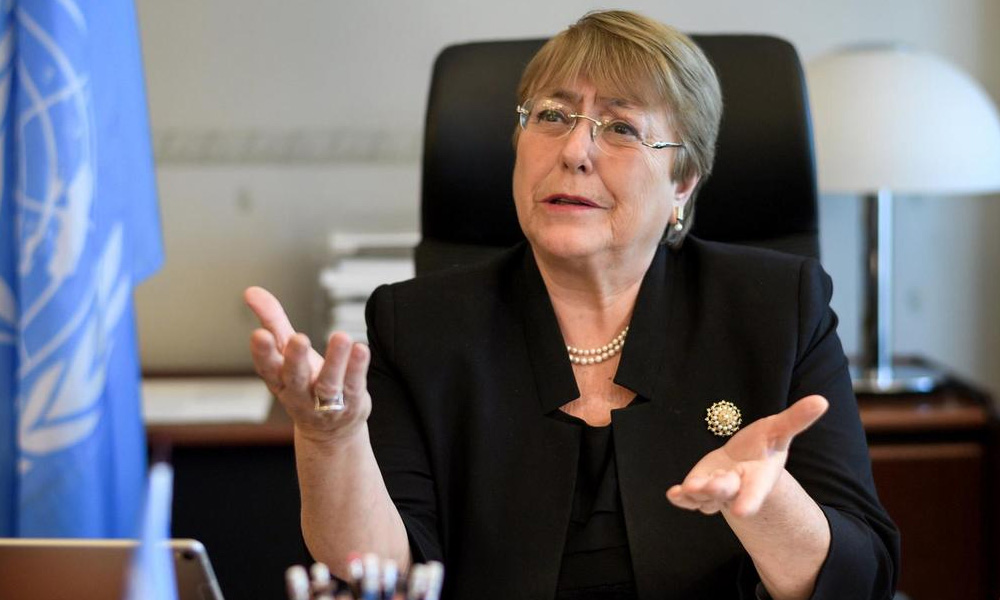 "I appeal to the Government to stop the entry into force of this draconian new penal code, which would mark a serious setback for human rights protections for the people of Brunei if implemented," Bachelet said, noting that various UN human rights mechanisms have expressed their concerns about the punishments deemed cruel, inhumane and degrading.
Bachelet stressed that international human rights laws and standards impose stringent restrictions on the use of the death penalty, which may only be applied to the crime of murder or intentional killing, after a trial that fully meets due process requirements.
"In reality, no judiciary in the world can claim to be mistake-free, and evidence shows that the death penalty is disproportionately applied against people who are already vulnerable, with a high risk of miscarriages of justice. I urge Brunei to maintain its de facto moratorium on the use of capital punishment," she said.
"Any religion-based legislation must not violate human rights, including the rights of those belonging to the majority religion, as well as of religious minorities and non-believers," said Bachelet, who served two non-consecutive terms as Chile president.
Oscar-winning actor George Clooney had earlier called for a boycott of luxury hotels owned by Brunei, including the Beverly Hills Hotel, because of the country's plans to impose the punishments.