The Dewan Negara which defeated the repeal of the Anti-Fake News Act 2018 passed by the Dewan Rakyat will not be able to stop it when it is re-tabled in the lower house and approved for a second time, according to the Federal Constitution.
Minister in the Prime Minister's Department Liew Vui Keong said according to Article 68(2), the defeated repeal will be sent back to the Dewan Rakyat where it will have to be re-tabled.
However, he said the constitutional requirement was that it can only be done one year after it was passed by the Dewan Rakyat for the first time.
"The Anti-Fake News (Repeal) Bill 2018 was approved by the Dewan Rakyat on Aug 16, 2018, therefore this process (of re-tabling) can only be done after Aug 16, 2019," he said in a parliamentary written reply.
After the Dewan Rakyat approves the repeal for a second time, it will then again be sent to the Dewan Negara.
"After the Anti-Fake News (Repeal) Bill 2018 is tabled in the Dewan Negara again, regardless of whether the Dewan Negara approves or rejects the bill, it must be presented to the Yang di-Pertuan Agong for assent to become law as stated in Article 68(2) of the Federal Constitution," he said.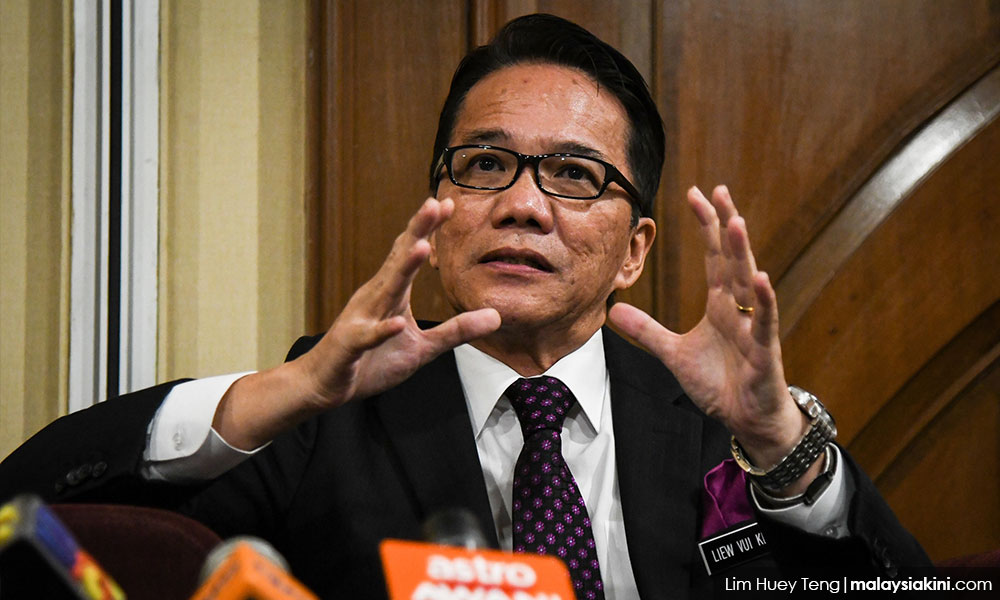 Liew (photo) was responding to a parliamentary question from Bagan Datuk MP Ahmad Zahid Hamidi who asked if the government still intended to repeal the Anti-Fake News Bill after the Dewan Negara rejected it on Sept 12 last year.
The anti-fake news law was introduced by the previous BN government amid a crackdown on the 1MDB scandal, which the government at that time had branded as "fake news".
The law imposes up to six years imprisonment and an RM500,000 fine on those who allegedly spread fake news.
It had raised concern due to the then government's tendency for selective prosecution. 
Former prime minister Najib Abdul Razak is now facing at least 41 charges of money laundering and corruption in connection with the 1MDB scandal after BN was defeated in the last general election. More charges are expected to follow.
International investigators believe at least US$4.5 billion was misappropriated from 1MDB. Najib has denied wrongdoing.