Pakatan Harapan leaders Hannah Yeoh and Nurul Izzah Anwar are pushing for the opposition to remain at the helm of the Public Accounts Committee.
This is after Prime Minister Dr Mahathir Mohamad said current PAC chief Ronald Kiandee need not step down despite now being part of the government upon joining Bersatu this evening.
Mahathir said this was because Harapan's pledge for the PAC to be chaired by the opposition was only "policy and not institutionalised or part of the constitution."
Yeoh, who is women, family, and community development deputy minister, said it was time for that to change.
"Time for Parliament to amend the Standing Order making it compulsory for the PAC to be chaired by (an) opposition leader.
"Harapan needs to institutionalise every reform leaving no room for discretion or convenience. We did it in Selangor" she tweeted.
Yeoh is a former Selangor state assembly speaker.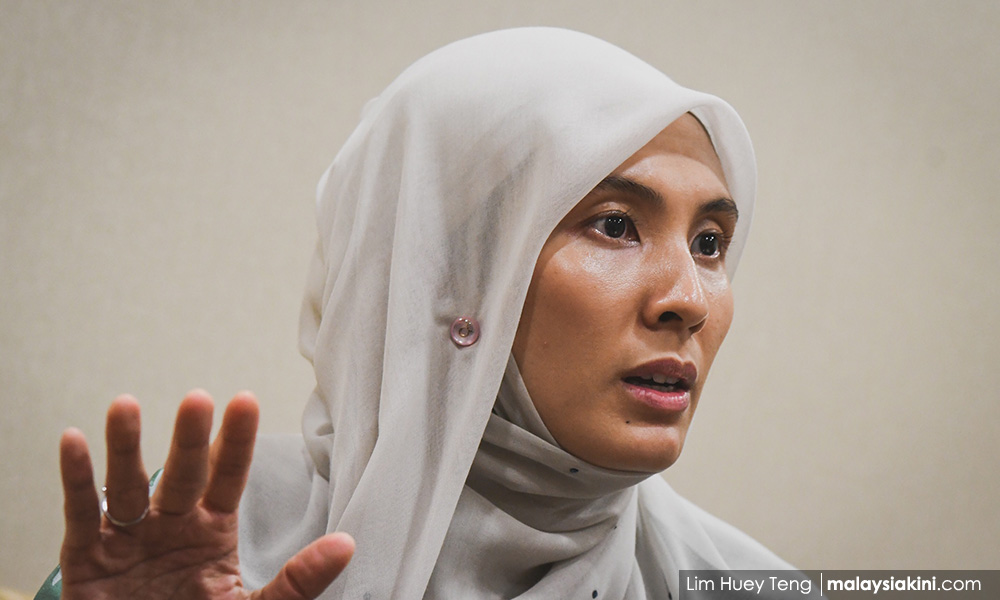 Her views were supported by Nurul Izzah, who is a current member of the PAC.
"Agreed. The chairperson position of the PAC must be filled by the opposition to pursue accountability of the executive.
"The current speaker has clearly outlined intent to institutionalise reforms - to ensure Parliament is on equal footing with the executive. Will remind him to do so for the PAC," the Permatang Pauh MP tweeted.
Putting the opposition in charge of the PAC was one of Harapan's election manifesto promises.
When it was still in the opposition, the coalition had criticised how the BN government and its then PAC chief Hassan Arifin had stymied the committee's probe into 1MDB.
Ronald was previously an Umno MP but quit to become an independent lawmaker last December, together with a slew of other Sabah Umno leaders.
Today, the Beluran MP and three other ex-Umno Sabah MPs joined Bersatu.