The US Department of Justice (DOJ) is investigating whether fugitive financier Jho Low was behind a US$100,000 donation made to a political fundraising committee related to US President Donald Trump.
It is a crime in the US for foreign individuals or companies to make direct or indirect donations to US politicians or fundraising committees, to prevent any foreign interference in US politics.
The Wall Street Journal (WSJ) reported last night that people familiar with the matter said the Trump Victory committee, which is involved in Trump's 2020 re-election efforts, received the US$100,000 donation in December 2017 from Larry Davis.
Davis is a US citizen who co-owns Hawaii-based investment company LNS Capital, which received transfers amounting to US$1.5 million originating from Low seven months before Davis' donation to Trump Victory.
The DOJ is now investigating whether those transfers originating from Low financed Davis' donation.
WSJ said Low denied any knowledge of Davis or the donation in an email response to them, though he asked the US financial daily to ignore that first email in a follow-up email three minutes later, saying it was meant for his lawyers.
Davis did not respond to comments, said WSJ.
More than US$60,000 of Davis' donation was channelled to the Republican National Committee (RNC), while US$5,400 was given directly to the campaign to re-elect Trump in 2020, according to federal records. The rest of the donation was distributed to state Republican parties and related campaigns.
---
Read more: Stolen 1MDB funds: DOJ lawsuit revisited
---
"Trump Victory does not accept contributions from corporations or foreign nationals in accordance with the law.
"We vehemently deny any wrongdoing on the part of the RNC or Trump campaign," RNC spokesperson Cassie Smedile said in a statement.
The DOJ's probe into the source of the donation is part of its broader investigation into Low's alleged efforts to persuade the US government to drop its 1MDB-related investigations into him, as well as to help China extradite Guo Wengui, who is a wealthy critic of Beijing seeking political asylum in New York City.
Low was indicted in the US last year on three counts of conspiring to violate foreign anti-bribery laws and money laundering. He is now believed to be in hiding in China and US officials believe he is trying to curry favour with Chinese officials.
'Longtime political fundraiser'
WSJ reported that public donor records showed Davis had earlier made a US$100,000 donation to Trump Victory in October 2017, but cancelled it and the money was refunded.
Nickie Lum Davis, his wife and the co-owner of LNS Capital, was described in DOJ court filings as a "longtime political fundraiser" who helped Low in his efforts to persuade the Trump administration to drop its 1MDB probe and to extradite Guo.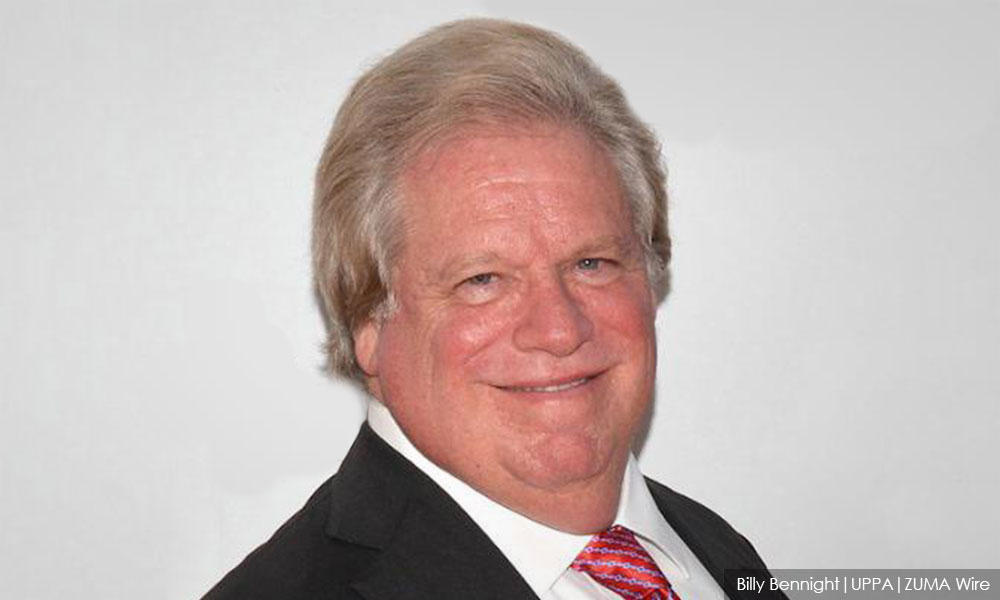 The court filings, unsealed last November, were related to the case of a former DOJ employee who pleaded guilty to secretly aiding Low to move tens of millions of dollars into the US in 2017 to lobby the Trump administration.
The court documents also revealed that Nickie had got to know Low earlier in 2017.
She contacted longtime Republican donor Elliott Broidy (photo, above), whose wife Robin Rosenzweig owned a law firm that the DOJ previously alleged received millions of dollars from a shell company controlled by Low.
WSJ said the law firm then passed on US$1.5 million to LNS Capital, according to court documents.
The lawyer for Broidy and Rosenzweig, Chris Clark, had previously said his clients were hired by Low's friend to "provide strategic advice as part of a broader team to Low".
WSJ reported that there is no evidence that any of Low's lobbying efforts were successful as the DOJ indicted him last October on charges of money laundering and conspiracy to pay bribes under the Foreign Corrupt Practices Act. Guo also remains in New York.
Related report: Fugitive financier denies making political donation to Trump