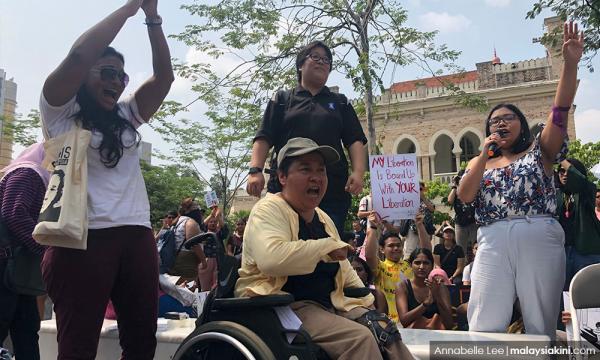 Impassioned plea for better protection of disabled women
Disabled women need improved access to sexual and reproductive healthcare, legal help and education, said an activist today.
Speaking at the Women's March in Kuala Lumpur, Harapan OKU member Naziaty Mohd Yaacob highlighted how many disabled women were victims of sexual abuse by their own caretakers but lacked avenues to report this...
To read the rest of the article, you need an active subscription plan. Your subscription expired on .
Renew Subscription