Editor's note: 10.30pm - Lim corrected his earlier statement which originally used the words "declare war on non-Malays."
---
DAP secretary-general Lim Guan Eng cautioned today that the cooperation of Umno and PAS would put non-Malays in the political crosshairs.
In a statement, Lim said that the move signalled the end of the '1Malaysia' concept propagated by the previous BN administration, as Umno doubled down on the rhetoric of race and religion in recent by-elections.
He added that this was an attempt to portray Malays as marginalised in a bid to covet conservative right-wing support.
"The Umno-PAS union started with PAS supporting the BN direct candidate (Ramli Mohd Nor) in the Cameron Highlands by-election, and progressed with the Youth wings of Umno and PAS cooperating in the Semenyih by-election.
"The flirtation between Umno and PAS is over. Now they are targeting the non-Malays and non-Muslims under the banner of 'Malay unity'," his statement read.
'Quit BN now'
Lim cited Umno and PAS repeating the line that the government was controlled by non-Malays and non-Muslims as an example of both parties' alleged attempts to sow discord among different ethnic groups.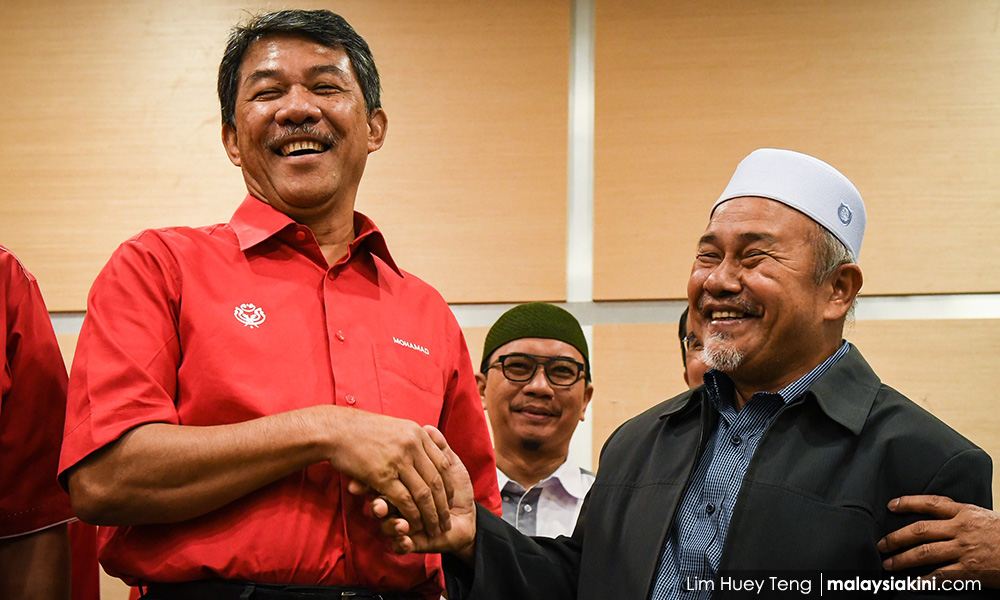 He also accused BN component parties MCA and MIC of complicity, with both treating PAS as "comrades."
As the Umno-PAS union is now a political fact, he said, MCA should quit BN to prevent aiding the oppression of non-Malays and non-Muslims.
"If MCA is sincerely protesting against Umno and PAS' racial and religious extremism, they should quit BN immediately and cut ties with BN, Umno and PAS. This will distance and isolate the extremist party.
"This will also help MCA, who failed to dissolve BN, be accountable to the people, and not be complicit in Umno and PAS eliminating the basic rights of non-Malays and non-Muslims."
'Abandon racism'
Lim, the finance minister, said that politics, economy and education should not be a zero-sum game among different ethnic groups.
"As Malaysia wishes to be a truly modern country, other than clean governance and the smart handling of finances, we also need to abandon racism.
"With all people united, then we can enjoy the shared fruits of the Malaysian economy."
Yesterday, Umno and PAS today announced the formalisation of their ties, which acting Umno president Mohamad Hasan described as their "wedding ceremony."
After a two-hour meeting between top leaders in Kuala Lumpur, Mohamad and PAS deputy president Tuan Ibrahim Tuan Man said that their parties will now move towards a "more formal" working relationship.
Both said that their cooperation is founded on the agenda of uniting the ummah (community).