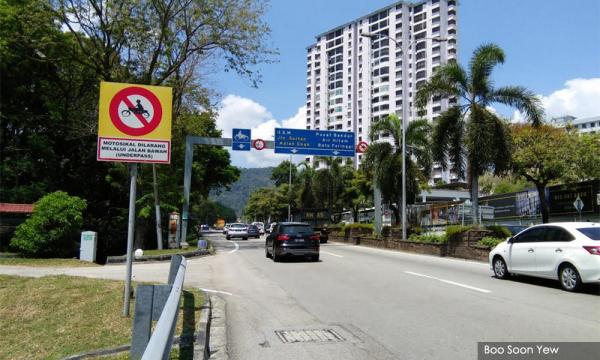 Sad consequence of ignoring traffic rules
LETTER | I write in reponse to a sad incident this Wednesday morning in Penang where a motorcyclist was killed when his bike rammed into a trailer truck in the underpass that connects Jalan Masjid Negeri to the Penang Bridge.
The aftermath of it was a shutting down of the underpass in both directions leading to traffic diversions that caught many motorists unawares. It led to traffic congestion from all directions leading into the underpass and towards the Recsam roundabout.
Plus, of course, the very sad news that will be conveyed to the family of the victim who hails from Kedah.
Once again, fingers will start pointing. Is it the fault of local authorities for lack of signage to inform that the underpass is prohibited to motorcyclists? Are the words "Motosikal dilarang masuk lorong bawah" big enough to be read?
Questions that both the MBPP and LLM will scrutinize and arrive at their conclusions on what remedy is needed.
However, let us not kid ourselves. Many motorcyclists who enter the underpass (albeit illegally) do it knowingly because they know it is a shortcut. Worse, they will also be some who ride in fearlessly with the rush of the wind in their faces without realizing there is an oncoming vehicle.
Let's not take away responsibility from the enforcement arm too, like the police. How many motorcyclists taking that ride through the underpass illegally, have been caught and summoned? Only the PDRM Trafik will know.
This issue needs a multi-pronged approach. Not forgetting the need to educate the public on the safety considerations of this ruling.
---
The views expressed here are those of the author/contributor and do not necessarily represent the views of Malaysiakini.