Anwar wants questions on NSC Act referred to apex court
Port Dickson MP and PKR president Anwar Ibrahim wants two question of law in relation to the constitutionality of the National Security Council (NSC) Act 2016 to be referred to the Federal Court.
This comes after Anwar's counsel and former Federal Court judge Gopal Sri Ram informed the Kuala Lumpur High Court today that he is making an application under Section 84 of the Courts of Judicature Act 1964, which concerns the reference of constitutional questions by the High Court.
Senior federal counsel Shamsul Bolhassan, representing the government, told Justice Nordin Hassan that the government had no objection towards the application.
With this, Justice Nordin fixed March 14 to deliver a decision on whether to allow the transfer.
The two questions that are to be decided upon are as follows:
- Whether the following provisions of written law, namely Section 12 of the Constitution (Amendment) Act 1983, section 2 of the Constitution (Amendment) (No 2) Act 1984, and Section 8 of the Constitution (Amendment) Act 1994, are unconstitutional, null and void and of no effect, on the grounds they violate the basic structure of the Federal Constitution.
- Whether the NSC Act 2016 is unconstitutional, null and void and of no effect.
Besides Sri Ram, lawyer J Leela appeared for Anwar.
Question of constitutionality
The NSC Act had attracted controversy for being made law without the assent of the Yang di-Pertuan Agong, despite the Conference of Rulers seeking refinement.
In its current form, it allows the prime minister to declare security zones, where a curfew will be in force.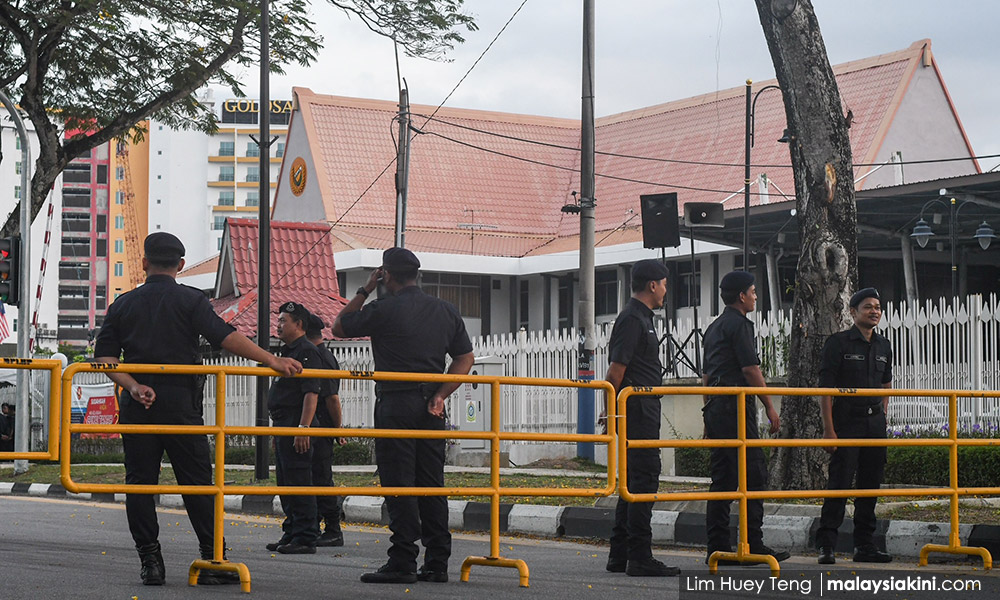 It also does away with the need for an inquest on anybody killed in a security area as a result of "operations undertaken by the security forces for the purpose of enforcing any written law."
Anwar had filed an originating summons in August 2016, a day after the NSC Act became law.
He sought to declare the NSC Act unconstitutional and wanted an injunction to prevent the NSC from exercising its powers under the act, pending resolution of the case.
In his application, he also sought to have a 1993 constitutional amendment declared unconstitutional.
The provision states that if the Yang di-Pertuan Agong does not assent to a bill within 30 days, it automatically becomes law.
On Oct 14, 2016, Anwar's application to challenge the NSC Act was dismissed by the High Court, whose decision was subsequently upheld by the Court of Appeal.
However, the Federal Court granted leave on March 14, last year and reverted the matter back to the High Court.
The Pakatan Harapan government has said it would be amending the NSC Act, after previously pledging to abolish it in its manifesto for the 14th general election.