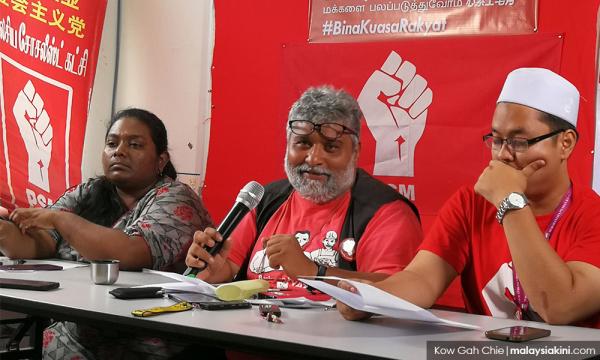 PSM sees Harapan as BN 2.0, calls for alternative to two-party system
SEMENYIH POLLS | PSM central committee member S Arutchelvan has claimed that Pakatan Harapan has become "Barisan Nasional 2.0".
In a press conference today, he described the fight between BN and Harapan in the March 2 Semenyih by-election as "BN1.0 vs BN2.0".
"The voters were always asked to look at big picture - (mainstream political pacts and not small parties and independent candidates).
"The 'big picture' here in fact is BN 1.0 vs BN 2.0...
To read the rest of the article, you need an active subscription plan. Your subscription expired on .
Renew Subscription