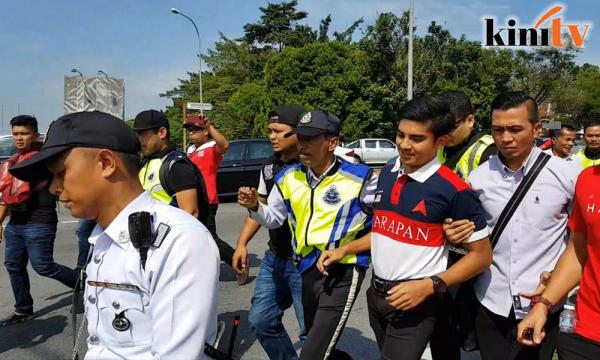 Umno man wants Syed Saddiq probed for filing 'false' assault report
An Umno member has lodged a police report against Youth and Sports Minister Syed Saddiq Syed Abdul Rahman for allegedly filing a false report over his purported assault last week.
Mohd Ismawi Ismail claimed that he was just 10 feet away from where Umno Youth exco Wan Muhammad Azri Wan Deris – better known as 'Papagomo' – was said to have had the minister in a headlock.
"He (Syed Saddiq) appeared there (at an area for BN supporters), a place he shouldn't have been in...
To read the rest of the article, you need an active subscription plan. Your subscription expired on .
Renew Subscription