Environmental NGO Bruno Manser Fund (BMF) has called for a moratorium on logging activities for a planned oil palm plantation in the vicinity of the Mulu National Park in Sarawak.
A Malaysian company has started deforestation work for a 4,400-hectare oil palm plantation near the Mulu National Park, it claimed.
The national park, which is a Unesco World Heritage Site, will be adversely affected by oil palm development nearby as it would damage the wildlife corridor between the national park and the primary forests of Brunei, it added.
"Malaysia has promised the international community that it will stop deforestation for new oil palm plantations.
"This is a clear case of an environmental disaster. The credibility of the Malaysian authorities and the country's palm oil industry are at stake," said BMF executive director Lukas Straumann in a statement today.
As such, the organisation is calling for both the federal government and the Sarawak state government to put a stop to the deforestation activities.
The NGO, which is based in Basel, Switzerland, also highlighted a letter sent by three affected Berawan and Penan communities in the area to Sarawak chief minister Abang Johari Openg, which protested against the planned plantation.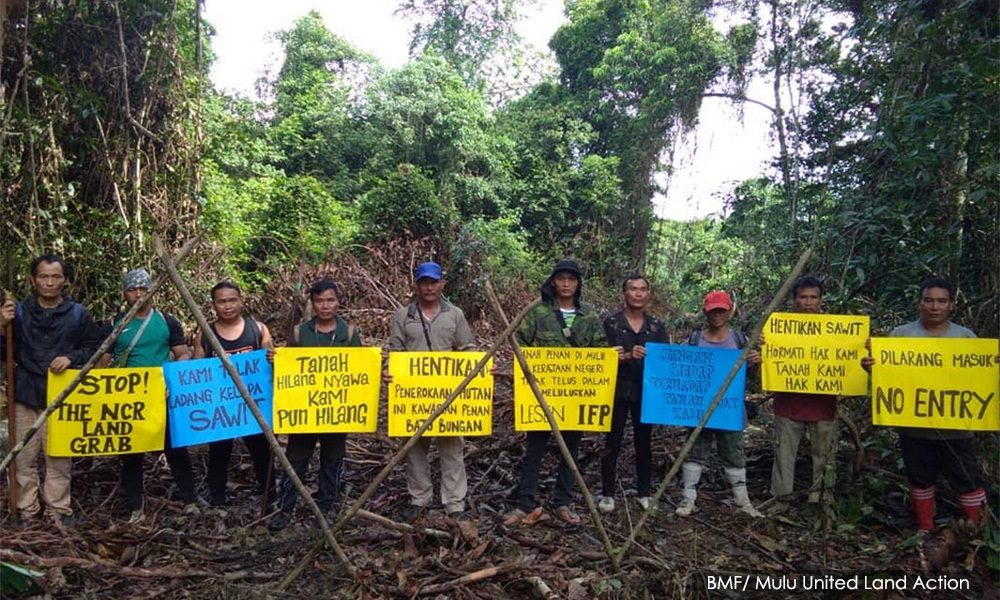 The letter was signed by 268 villagers of Bateu Bungan, Long Terawan and Kampung Melinau who were not consulted on the plantations.
"We strongly oppose the plantation because it will not be good for us. We kindly ask for our native customary rights to be respected and to let us live in peace and in harmony with our forest," said the letter.
The Borneo Post previously reported that a copy of the letter had been sent to Primary Industries Minister Teresa Kok, as well as Works Minister Baru Bian, who hails from Sarawak.
The letter has not received a response from the authorities thus far.