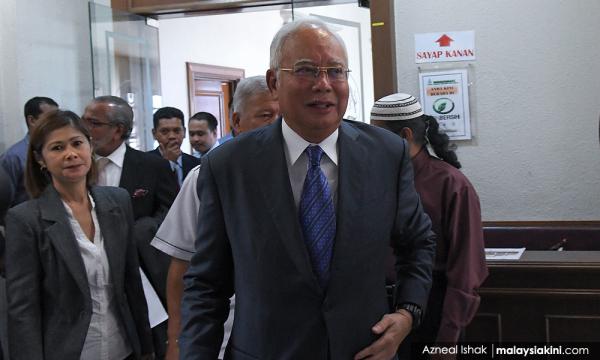 Najib's money laundering charges transferred to High Court
Former prime minister Najib Abdul Razak's three charges of money laundering involving RM47 million from SRC International Sdn Bhd have been transferred to the High Court in Kuala Lumpur.
High Court judge Mohd Nazlan Mohd Ghazali today allowed attorney-general Tommy Thomas' request to transfer the case from the Sessions Court under Section 417(1)(e) of the Criminal Procedure Code...
To read the rest of the article, you need an active subscription plan. Your subscription expired on .
Renew Subscription