Can the NACP effectively curb power networks and corruption?
COMMENT | When Pakatan Harapan unexpectedly secured power last May, Umno's fall was attributed to widespread corruption.
The Harapan government, undoubtedly, carries a heavy burden as the process of reforming governance and consolidating democracy after long-term authoritarian rule is difficult, as history has indicated in other parts of Southeast Asia.
However, much is expected of Harapan and of Prime Dr Minister Mahathir Mohamad, who has been given a second chance to get things right.
When Mahathir first became prime minister in 1981, he promised that his administration would be "clean, efficient and trustworthy." When he retired in 2003, Malaysia was left with a government ridden with allegations of cronyism and collusion.
Abdullah Ahmad Badawi promised to restore integrity – even establishing an institute to do so – but when he stood down in 2009, his successor Najib Abdul Razak admitted the need to curb widespread "corruption, patronage and rent-seeking." He promptly went on to transform Malaysia into a kleptocracy.
Why have things gone so horribly wrong when one political leader after another has promised to curb corruption?
One core reason is the pursuit of material wealth, sanctioned, ironically, by a policy introduced to help the poor, but hijacked by ruling politicians to channel public resources to themselves.
This policy, generally known as the Bumiputera agenda, inevitably became the rallying cry of corrupt Umno politicians, who effectively racialised politics to camouflage their abuse of power to retain support.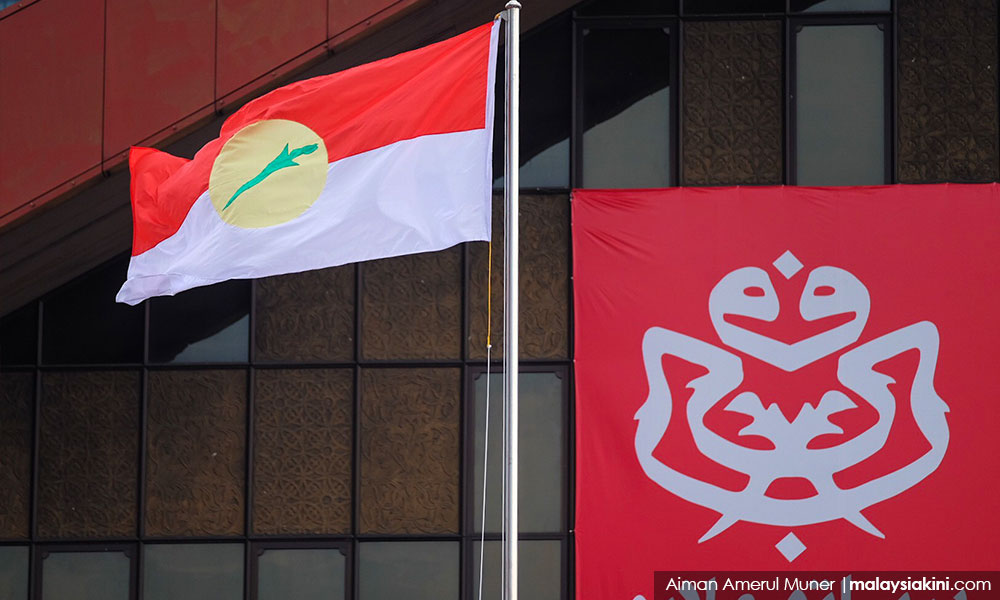 Under Umno, clientelism, collusion, nepotism and embezzlement were pervasive in institutions introduced to implement the Bumiputera agenda, undermining noble government-business alliances created to nurture domestic enterprises, industrialise the economy and equitably redistribute corporate equity.
Given Umno's disservice to the nation – by making corruption endemic and ruining policy endeavours to redress socioeconomic problems – a prompt response was urgent.
Harapan's answer is its National Anti-Corruption Plan, produced barely nine months after coming to power. A commendable feat, but does the NACP propose adequate reforms to end the scourge of corruption so deeply embedded in Malaysia's political system?
Power networks
The NACP aims to curb corruption primarily by focusing on individual integrity. This is vital, but inadequate. The NACP highlights controversies involving 1MDB, Felda, Mara and Tabung Haji, but fails to acknowledge a common theme – the presence of covert networks of power created to secure material wealth.
An assessment of scandals involving National Feedlot Corporation (NFC) and Port Klang Free Zone (PKFZ) would further indicate a range of power networks at federal and state levels, which functioned as shadow governments linked with business elite that dictated how contracts were to be issued.
With such a cabal of rogue politicians in federal and state governments, many now facing trial, no wonder, as the NACP correctly notes, there had been little political will to institute real change.
A thoughtful assessment of these scandals would have exposed a structural framework that allowed politicians to exploit institutions in various ways to serve vested political and economic interests.
One possible reason why the NACP does not assess this structural framework that so easily facilitates corruption is its focus on individuals and integrity, linking them to governance and ending with a discussion on the abstract concept of "human governance", with the ultimate aim of "Living Correctly, Not Corruptly". Such slogans will not eradicate corruption.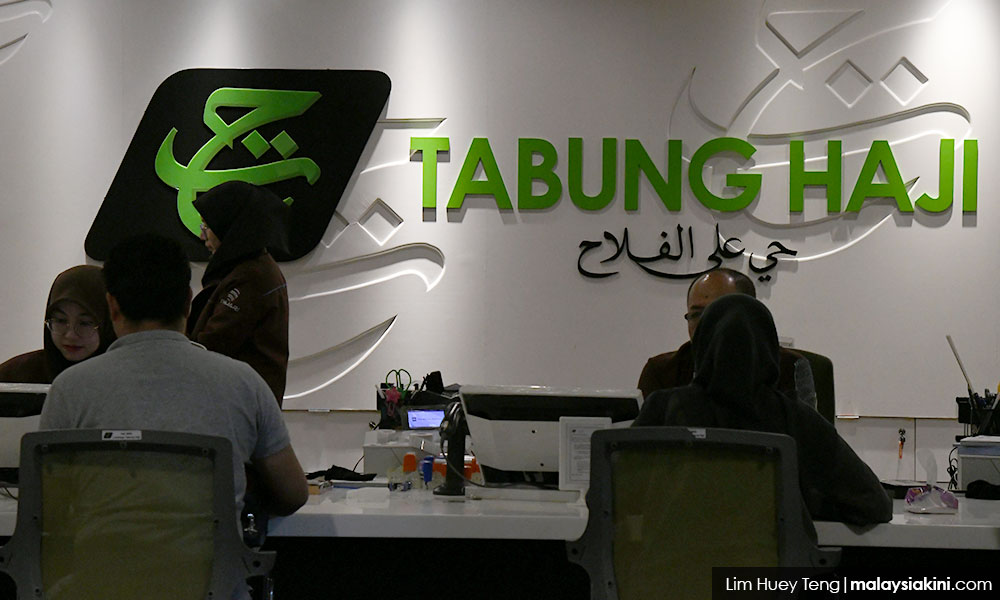 An incisive review of the 1MDB, Felda, Tabung Haji and Mara scandals would have indicated two further important points. First, these institutions, collectively known as GLCs, were led by politicians.
In two cases, the prime minister chaired the boards of directors. Second, Tabung Haji, Felda and Mara were created to help poor Bumiputera, while 1MDB was incorporated to expedite economic development.
If government leaders have the power to decide on policies and resource allocation and their party members have a presence in GLCs responsible for implementing policies and dispensing publicly-generated resources, then there is a serious problem here. However, and shockingly, the NACP still endorses, even justifies, politicians serving as directors of GLCs.
Elite domination
By not reviewing these scandals, the link between three pertinent issues is obscured or dismissed: elite domination, political financing and patronage.
History has shown that powerful politicians co-exist with business elite who serve as a source of political financing. Although political financing is a legitimate exercise, it is poorly monitored and has served to entrench political elite or curb other politicians from coming to power. Business elite include professionals who manage GLCs, manifestly evident under Najib's administration.
Politicians have abused GLCs to practise patronage, as well as channel resources or financial aid to key parliamentary constituencies to mobilise support crucial to win elections.
These issues were, interestingly enough, alluded to in the NACP. In fact, a political financing legislation is in the pipeline. However, do the reforms proposed by the NACP help curb covert political-business networks that impair the consolidation of a viable democratic system? Unfortunately, no.
The NACP gives the appearance that it is unaware that 1MDB was incorporated to serve as a mechanism to raise money to fund political activities.
Indeed, the stipend politicians receive as directors of GLCs is widely believed to be channelled to parties to fund their activities, surely a case of conflict of interest. And the NACP gives no indication that it is aware of widespread allegations that property firms, which actively fund parties in power, have easy access to construction contracts.
What has allowed for this systemic abuse of public institutions is elite domination of politics, at the federal as well as the state level. Under Umno, elite domination was obvious, with BN component members subservient to Najib, even after he blatantly obstructed corruption investigations.
Meanwhile, elite domination at the state level varies, and as several different parties are in power, different forms of political-business ties and practices of patronage can emerge.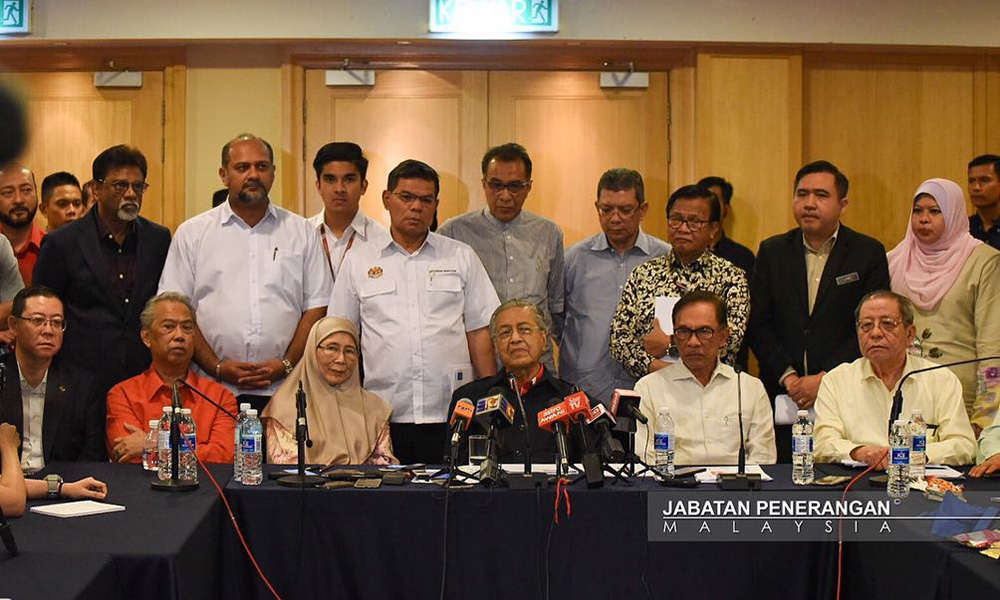 The governance dynamics of Umno, PAS, Bersatu, PKR, DAP, PBB and Warisan which control state governments will differ, specifically in terms of how they employ public institutions.
In Harapan, worrying concerns about elite domination are emerging. At Bersatu's last general assembly, party leaders openly spoke of patronage, by using the Bumiputera agenda to channel concessions to party members, ostensibly to fund political activities, though it can become an avenue to secure material wealth.
No component member of Harapan commented on this controversial issue, a repeat of old practices that have contributed to abuses of power.
The NACP's authors were given ample warning of how current government leaders think, but no oversight framework was proposed to deal with the possible rise of new forms of covert power networks, involving also business elite who can benefit from the proposed divestment of key GLCs.
There is reason to be concerned that the NACP will not fulfil its goal of eradicating corruption, and that Mahathir will waste his second chance to create a clean, efficient and trustworthy political structure for Malaysia.
---
TERENCE GOMEZ is professor of political economy at the Faculty of Economics & Administration, Universiti Malaya, and author of 'Minister of Finance Incorporated: Ownership and Control of Corporate Malaysia'.
The views expressed here are those of the author/contributor and do not necessarily represent the views of Malaysiakini.