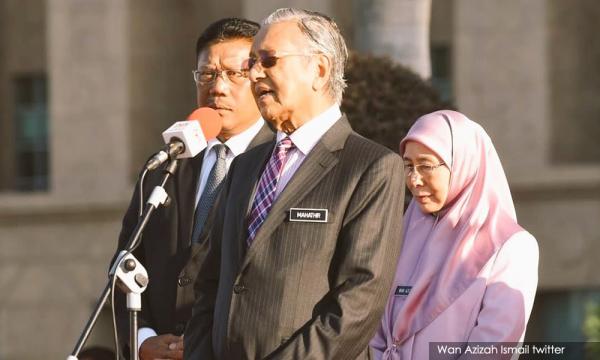 Dr M: Be loyal to country, not to 'past leader or party'
Prime Minister Dr Mahathir Mohamad has reminded civil servants to be loyal to the country, and not to any past leader or political party that have damaged the country's reputation.
Speaking at a monthly assembly at the Prime Minister's Department in Putrajaya this morning, Mahathir noted that in the past, some civil servants had placed allegiance to certain leaders ahead of loyalty to the country.
"If the country is being well-governed, then it should receive loyalty from us (civil servants), but when misappropriation occurs, the priority should be (loyalty) to the country...
To read the rest of the article, you need an active subscription plan. Your subscription expired on .
Renew Subscription