Embattled Deputy Foreign Minister Marzuki Yahya was included in the cabinet lineup for his political strengths, not on the basis of his "unrecognised" degree, Minister in the Prime Minister's Department P Waythamoorthy said today.
"The deputy minister was picked by Prime Minister Dr Mahathir Mohamad due to his credibility, political strength with the grassroots, and above all, his contributions to the win by the Pakatan Harapan government at the May 2018 general elections.
"Marzuki has explained the issue surrounding why he had obtained the said degree, which occurred some 17 years ago, and this should be sufficient for him to continue his duties as the deputy foreign minister," he said in a statement.
"Leaders of Pakatan Harapan are of credible standing irrespective if they are holding any tertiary education. 
"They are able and capable to pursue the public's desire to reboot Malaysia, which was in the state of dismay with corruption and outright malfeasances."
---
Read more: Saddiq: Any attempt to falsify academic credentials is immoral
---
Waythamoorthy's defence of Marzuki comes in the wake of criticism faced by the latter allegedly misleading the public about his academic credentials.
He further maintained that Marzuki has performed well in his capacity of deputy foreign minister, and is "well-accepted by the public and the foreign emissaries."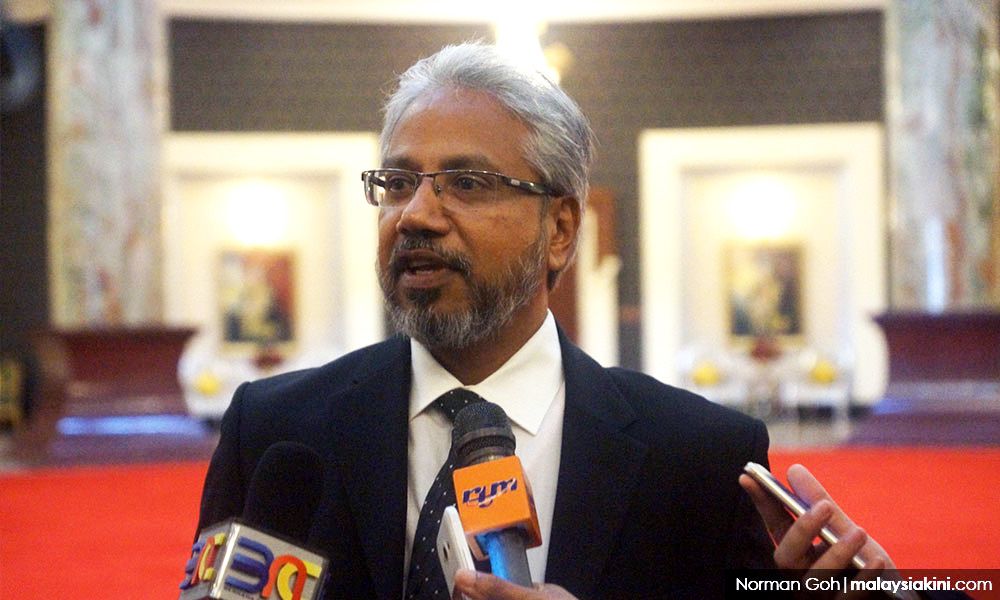 The criticism levelled against the Bersatu secretary-general by the opposition was aimed at tarnishing the credibility of the Harapan government, Waythamoorthy added.
"I hope Malaysians, who voted for the new government ending a 60-year-old regime spearheaded by BN, will realise that the move by certain quarters to harp on this non-issue is an attempt to dent the credibility and confidence placed by the rakyat in the Harapan government."
Marzuki was alleged to have misrepresented his higher education credentials after a police report was lodged alleging that the former did not have a degree from the University of Cambridge in the UK.
The deputy minister later clarified by saying his certificate was actually from the US-based Cambridge International University, which was later exposed to be a degree mill.
He also defended the CIU degree, pointing out that it took him three years to complete the distance-learning business administration programme.
However, Malaysiakini discovered several anomalies in his transcript, including the fact that his grades and grade point average were exactly the same as those on the template transcript shared on CIU's website.
The controversy led to calls for his resignation, especially by members of the opposition, while several Harapan leaders have come to his defence.
Mahathir, meanwhile, reportedly said that no decision had been made yet over Marzuki's position as they have yet to find out what transpired.
Youth and Sports Minister Syed Saddiq Syed Abdul Rahman, meanwhile, said he personally did not condone the "immoral act" of falsifying one's credentials but would leave it to the PM to decide on Marzuki's fate, if true.