Kelantan deputy menteri besar Mohd Amar Nik Abdullah has dismissed allegations that he bought luxury cars using funds received from former prime minister Najib Abdul Razak,
Instead, Mohd Amar said he has only bought cars that were within his means.
"The accusations at the High Court in London are 100 percent untrue and are more to hearsay. I have bought cars, but only those that are within my means.
"Can't I buy a car between RM60,000 and RM100,000 when a teacher can afford to buy a RM200,000 car? Surely a deputy menteri besar buy a car priced more than RM100,000," he was quoted as saying by Berita Harian today.
He said this when asked about claims he had bought luxury vehicles such as a Range Rover, an Audi A6 and Toyota Vellfire among others.
He, however, declined to comment further on the matter. "I can't comment further. I've been advised by my lawyer to not say anything more on this matter.
"I've given all the information to the lawyer and this case is considered settled," he added.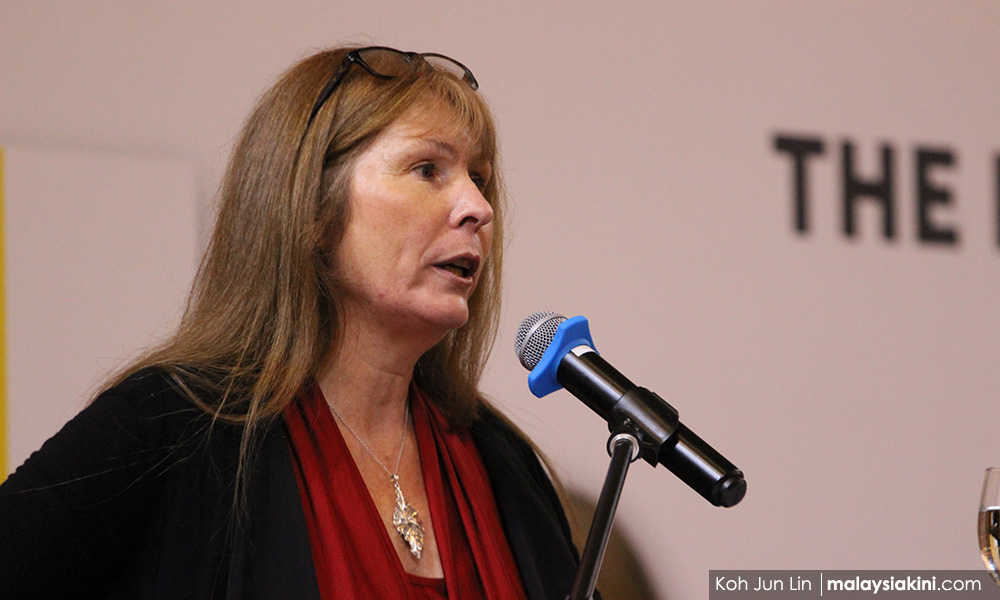 Claims that PAS had received RM90 million from Najib in return for political support were first made by whistle-blower website Sarawak Report.
PAS through its president Abdul Hadi Awang then sued the portal and its editor Clare Rewcastle-Brown (above) for defamation in London in 2017.
Last week however, Hadi agreed to settle the suit out-of-court with the Sarawak Report article which first made the damning allegations remaining in the public domain.
PAS has denied the allegations contained therein but the MACC is nevertheless currently investigating the matter.