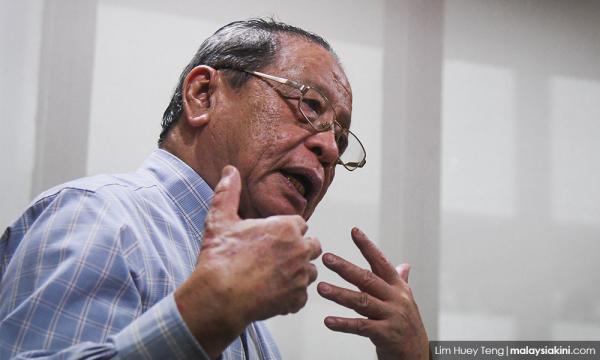 DAP never worked with 'this' PAS, Kit Siang tells MCA
MCA president Wee Ka Siong's comparison of BN's recent camaraderie with PAS to DAP once working with the Islamist party has Lim Kit Siang seeing red.
The DAP adviser pointed out, the PAS of today is not the same as the party in the now-defunct opposition coalitions Barisan Alternatif and Pakatan Rakyat.
"Wee is a poor student of history, as DAP had never worked with a PAS leadership which advocated such a toxic and vicious brand of politics, aimed at sowing suspicion, distrust and hatred among races and religions – which is not building a nation, but destroying the very social fabric of Malaysia.
"This was not the PAS which DAP worked with when we formed Barisan Alternatif in 1999 until 2001, and Pakatan Rakyat from 2008 to 2015.
"DAP will work with a political Islam that recognises Malaysia as a plural society, and believes that Malaysia's greatness comes from the leveraging of the assets and best qualities from the diverse races, religions, languages and civilisations which meet in confluence in Malaysia," he said in a statement today.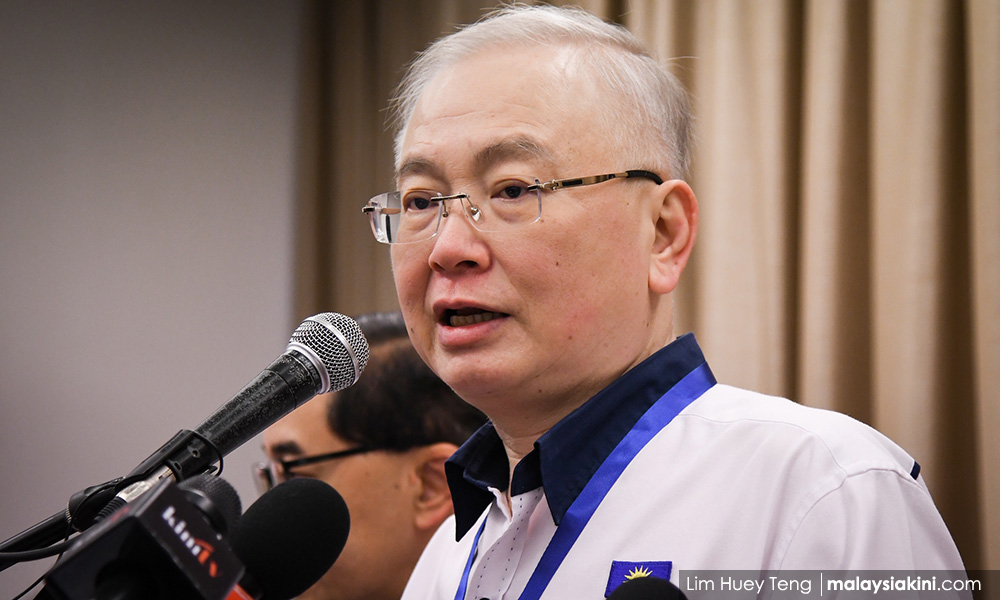 Yesterday, Wee defended the cooperation between BN and PAS in recent by-elections, saying it was common for opposition parties to work together.
'Wee will never understand'
PAS and DAP were both members of Pakatan before the bloc fell apart in 2015 amid differences over the hudud issue.
PAS splinter party Amanah later joined Pakatan Harapan.
In his statement, Lim further pointed out that Wee would have lost his deposit in his constituency of Ayer Hitam if voters there had adhered to PAS' advice for Muslims to vote for Muslim leaders.
He was referring to PAS president Abdul Hadi Awang warning last month that Muslims would "end up in hell" if they were not led by leaders from the faith.
"In the Ayer Hitam parliamentary constituency in the 14th general election, Wee won 17,076 votes... The third candidate from PAS, Mardi Marwan, won 4,975 votes.
"If Muslims only voted for Muslim candidates, as is now Hadi's stand, claiming that a corrupt and decadent Muslim leader is any time better than a clean and honest non-Muslim leader, Wee would not get any Muslim votes in Ayer Hitam parliamentary constituency and would even have lost his deposit," he said.
'Principles, not opportunism'
According to Lim, Wee's statement on BN-PAS cooperation in last month's Cameron Highlands and the coming Semenyih polls highlighted his "hypocrisy," and failure to understand that "sustainable politics must be based on principles, not on sheer opportunism."
Wee reportedly told reporters yesterday: "I personally think that even in the past, the opposition used to have some collaboration and cooperation.
"I don't see any difference when PAS was together with Pakatan. DAP and even PAS worked very well."
The MCA leader said this when asked for his comments on whether BN – and Umno in particular – would build upon their winning collaboration in Cameron Highlands for the March 2 Semenyih by-election.
Umno and PAS had previously also worked together for the Seri Setia, Sungai Kandis and Port Dickson by-elections.