Bersatu ready to enter Sabah, talks with Warisan ongoing
Bersatu is prepared to set up a state chapter in Sabah, but discussions are still ongoing with Pakatan Harapan ally Parti Warisan Sabah, which had previously objected to the idea.
As Bersatu secretary-general Marzuki Yahya told Malaysiakini today, however, any announcement on the matter will only be made after the March 2 Semenyih by-election.
"Right now our focus is on Semenyih. Any announcements will be made after that," he said.
The Malay Mail today quoted former Sabah Umno chairperson Hajiji Mohd Noor as saying that Bersatu would make its debut in Sabah "very soon."
"I can tell you Bersatu will come to Sabah very soon. That I can assure you," he said when met at Parti Bersatu Sabah's (PBS) Chinese New Year open house in Kota Kinabalu.
Hajiji – among the lawmakers who quit Sabah Umno to pledge their support for Harapan – claimed that he has been in contact with Bersatu leaders on the matter.
According to The Malay Mail, Hajiji said he and his fellow former Umno lawmakers will take a month before announcing their next move.
---
Read more: Warisan VP: No talks with Bersatu, please honour agreement
---
'Discussions ongoing'
Marzuki (photo) noted that he has not been in contact with Hajiji, but maintained that discussions are still ongoing with Warisan.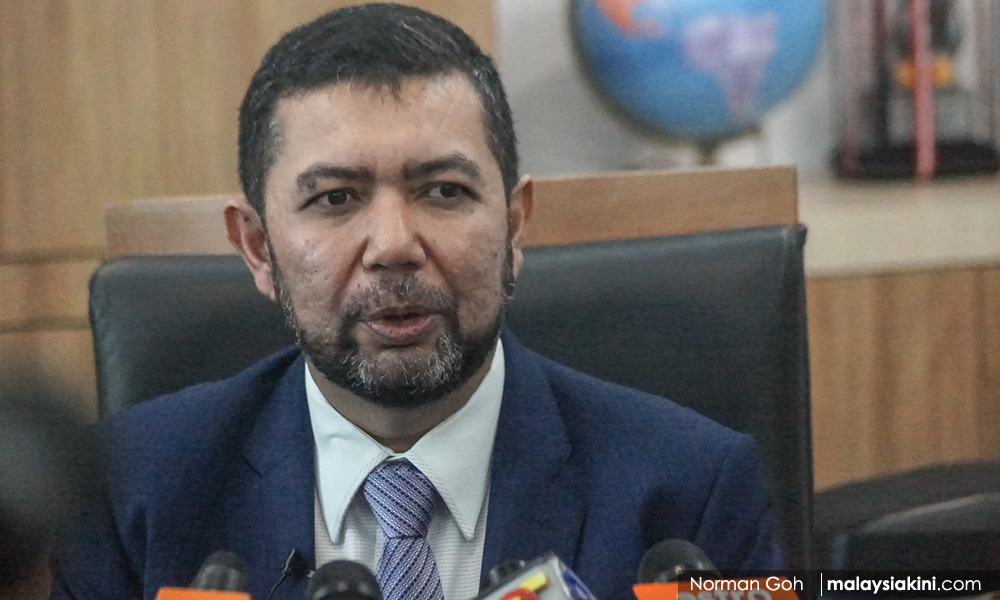 "We are still in the process of discussions. But we are prepared to enter Sabah.
"As far as the party is concerned, discussions are still ongoing," he said when pressed for comments on Hajiji's reported assertions that Bersatu will almost certainly announce its move into Sabah.
Shortly after the mass exodus from Sabah Umno, Bersatu chairperson Dr Mahathir Mohamad said that Bersatu would not form a chapter in the state, but that membership would be open to Sabahans.
Party president Muhyiddin Yassin subsequently said that Bersatu must be cautious if it wants to spread its wings to Sabah, due to an existing agreement with Warisan president and Chief Minister Mohd Shafie Apdal not to establish its presence there.
Earlier this month, Shafie reportedly urged Bersatu to keep to its word, stressing that Warisan was more than capable of managing and governing the state.