KJ criticises Finance Ministry's 'politically motivated' tweet
Khairy Jamaluddin has criticised a statement attributed to Finance Minister Lim Guan Eng on the ministry's official Twitter account regarding Pahang's debt.
The Umno lawmaker said it was obvious that the statement was linked to the Cameron Highlands by-election.
"Be professional regarding official media statements. Clearly politically motivated due to Cameron Highlands. Use DAP's social media for political statements," he tweeted this afternoon.
Lim's media statement, which was posted yesterday evening, had questioned the Pahang state government's ability to execute development when saddled with a debt of RM3.2 billion as of 2018, which is the highest in the nation.
It also noted that the BN-controlled state had churned out a deficit budget on an annual basis with an accumulated deficit of RM228 million at the end of 2017.
Last week, Lim courted flak when he urged voters in Cameron Highlands to back the Pakatan Harapan candidate in the Jan 26 by-election to ensure development in their constituency.
The DAP secretary-general later claimed that his statement was taken out of context.
Citing the Pahang state's colossal debt, Lim said the development could be disrupted if there is no federal representative in Cameron Highlands.
Meanwhile, Khairy also recalled how the BN federal government had helped settle Penang's debt to Putrajaya amounting to RM655 million when Lim was the chief minister.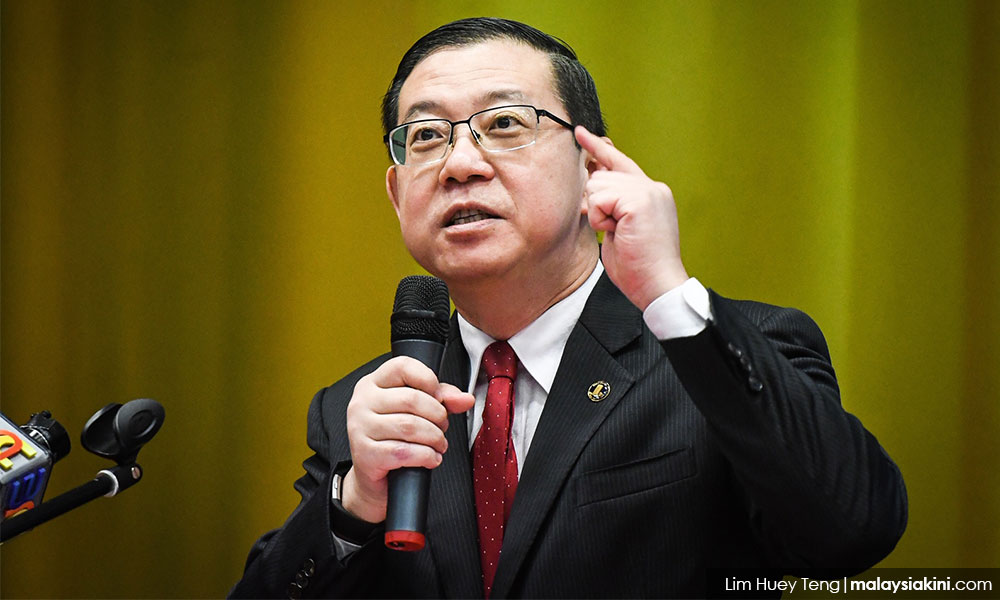 "So there is no reason to be arrogant now with regard to the Pahang state government," he added.
Khairy said he also checked the status of Pahang's debt in the auditor-general's report which has been "politicised" by Lim.
"It seems that a huge portion (70 percent) of Pahang's debt is related to water. This is the same debt settled by the (previous) federal government for Penang in the past," he added.
Another Umno lawmaker, Reezal Merican Naina Merican, also criticised Lim over the posting on the Finance Ministry's social media account.
The Kepala Batas MP claimed that the minister's attack was unwarranted, insulted the people of Pahang and akin to a "kongsi gelap (secret society)" threat.
"The latest attack on the Pahang state government is politically motivated and (aimed at) influencing the outcome of the Cameron Highlands by-election.
"Lim should not use an (official) medium and his position to launch an economic 'raid' which can jeopardise the ties between the state and central (government).
"This is not gentleman-like politics," he added in a statement.